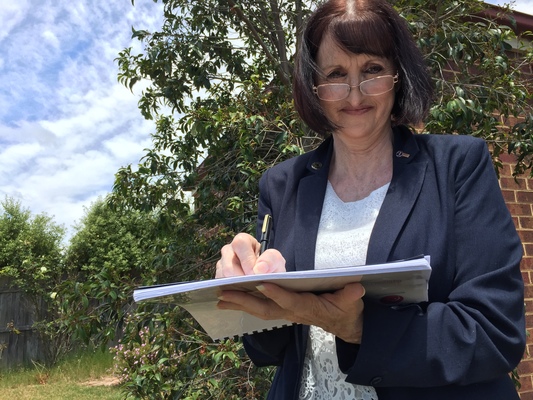 By Natalee Kerr
A Geelong duo has made the finals of the 2019 Victorian Disability Sport and Recreation Awards.
The awards honour the contributions sportspeople with disability, coaches, organisations, officials and volunteers have made.
Jenny Forssman and Tamika Simpson are the only Geelong representatives in this year's final.
Jenny is gymnastics judge with more than 10 years of experience officiating at local, regional, state and national special gymnastic events.
The 61-year-old has received a nomination for Official of the Year for her work in special gymnastics, particularly its development in Geelong.
Jenny was critical in Special Olympics gymnastics being integrated into Victoria's championship for the first time in 2017.
"That was a really big thing to have the special gymnastics included in the main competition," she said.
"It was great to get a result and no longer have that separation."
Jenny said seeing participation in special gymnastics grow had been rewarding.
"The last few years we've got at least five more clubs within Victoria to hold programs," she said.
"We want to get the message out there to the wider community that everyone can do gymnastics."
Meanwhile Tamika has been nominated for a Lifetime Achievement Award.
The 33-year-old is the most highly decorated Special Olympics gymnast in Victoria, with 28 years as an athlete, role model, leader and coach.
She announced her retirement as a gymnast last year and now works an assistant coach at Geelong's Aerosport Allstars.
Winners of the awards will be announced later this month.