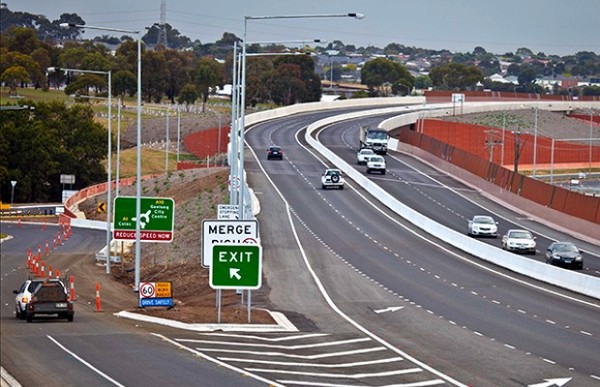 By Luke Voogt
A truck has jack-knifed and crashed on the Geelong Ring Road resulting in a large diesel spill and injuring a man in his 60s.
Paramedics received a callout about 4.35pm, and treated the man before taking him to Geelong hospital in a stable condition with minor upper body injuries, an Ambulance Victoria spokesperson said.
Police closed all northbound lanes of the Geelong Ring Road at the Colac Road turnoff near Waurn Ponds following the crash, according to VicRoads.
"Due to the nature of the incident, in which a truck jack-knifed and resulted in a large diesel spill, the road is expected to remain closed into Wednesday evening," a VicRoads spokesperson said.
"Victoria Police is detouring traffic via the exit at Colac Road. Motorists can use the freeway entry ramp from Colac Road to continue their journey.
"Traffic heading towards Anglesea is reduced to one lane past the incident. Please follow the direction of emergency services."