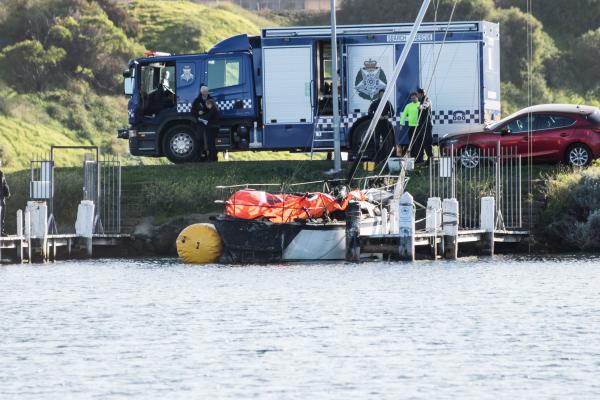 By Luke Voogt
Two people have died following a yacht fire at a North Geelong jetty on Wednesday night.
Arson Squad detectives had not determined whether the blaze as suspecious but had established a crime scene when the Independent went to press this afternoon.
Emergency services rushed to the ramp near Mackey Street after reports of a fire about 6.30pm on Wednesday.
Firefighters extinguished the blaze and found two people dead at the scene.
Police had yet to formally identify the two deceased.
"Police have spoken with the family of one of the people we believe it may possibly be," Victoria Police spokesperson Nikki Ladgrove told the Independent.
"However [police] have not been able to reach [the] next-of-kin for the other [deceased]."
John Mole, secretary of the nearby Geelong Trailable Yacht Club, said a man and woman in their 50s had lived on the yacht.
"It's been in that area for quite some time – a couple of years," he said.
"Recently they moved from the southern side of the groyne to the northern side of the groyne.
"It's an absolute tragedy, you wouldn't wish that on anybody."
Water Police and Search and Rescue divers were on the scene this morning as Arson Squad detectives investigated the wreck.
Police urged anyone with information to phone Crime Stoppers on 1800 333 000 or submit a confidential report online at www.crimestoppersvic.com.au.