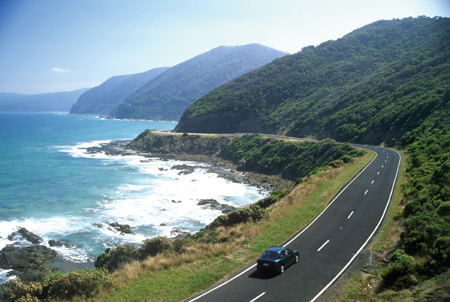 By Luke Voogt
Geelong and the Great Ocean Road missed out on a share of $50 million for tourism recovery, with local municipal alliance G21 urging federal government to fix the "funding miss".
G21 chief executive officer Elaine Carbines was "bewildered" by federal government snubbing struggling tourism operators in Geelong, the Bellarine Peninsula and on the Great Ocean Road.
"It is inexplicable that … the most significant tourism attraction in Victoria has been specifically excluded from the new Recovery for Regional Tourism program," she said.
More than seven million people visit the Great Ocean Road each year and more overseas tourists visit the iconic destination than the Great Barrier Reef.
"There is no regional tourism area more dependent on international tourism in Australia than the Great Ocean Road," Ms Carbines said.
"Why were the Great Ocean Road, Geelong and the Bellarine specifically excluded from the funding when they are among the hardest hit tourism regions in the nation?"
She urged federal government to fix the "funding miss", which she hoped was an "oversight", in Tuesday night's Federal Budget.
Earlier this year Great Ocean Road Regional Tourism predicted that the region would suffer job losses between 4700 and 6330 in 2020/2021 due to COVID-19.
In July the Independent revealed that COVID-19 had already created a $280 million tourism revenue black hole in Geelong and the Bellarine Peninsula.
Tourism Greater Geelong and The Bellarine then said 60 per cent of directly-employed tourism workers across Geelong had suffered "significant and long-lasting" impacts from the pandemic.
Geelong-based federal senator Sarah Henderson said she had "made representations about the need for regional tourism recovery funding" for Geelong and southwest Victoria, including the Great Ocean Road.
The Liberal senator said $200 million was available for in federal government's Building Better Regions Fund, including $100 million for tourism-related infrastructure.
"This tourism stream is the result of my strong advocacy for this vital sector a number of years ago. This presents very significant additional opportunities for our region.
"Whether it's the multi-purpose stadium in Torquay, the upgrade of Stribling Reserve in Lorne, the Queenscliff community hub or surf club redevelopments, this fund is delivering in spades for our region. "