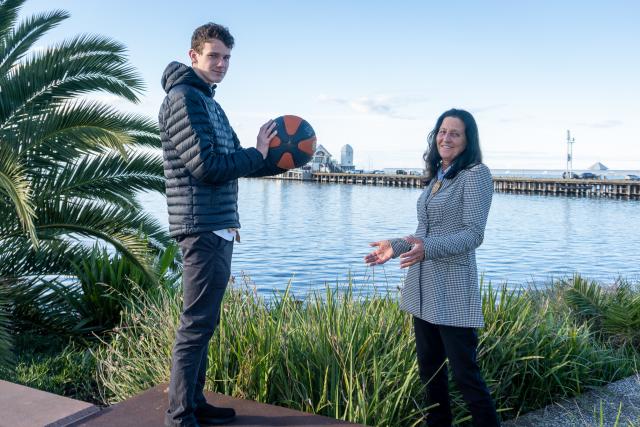 The state government will spend $400,000 to build an outdoor basketball court at Geelong's waterfront.
The funding is part of the Victorian Budget 2022/23 and will include the court, as well as lighting and fencing.
Extensive consultation was undertaken as part of the Member for Geelong's Regional Youth Strategy to determine priorities for young people in the region.
Member for Geelong Christine Couzens said young people made it clear that building more recreational facilities in central Geelong would be a significant step in encouraging outdoor activities and building a sense of community.
Students from high school, university and TAFE, as well as sporting clubs, LGBTIQ+ groups and First Nations groups took part in developing the Youth Strategy in early 2022.
In total, close to 200 young people across Geelong participated in the consultation.
"Young people in Geelong told me building more recreational facilities was a priority for them," Ms Couzens said.
"That's why we're getting on and building a basketball court at the Geelong waterfront.
"This facility will give young people in Geelong the space they need to stay active and healthy."