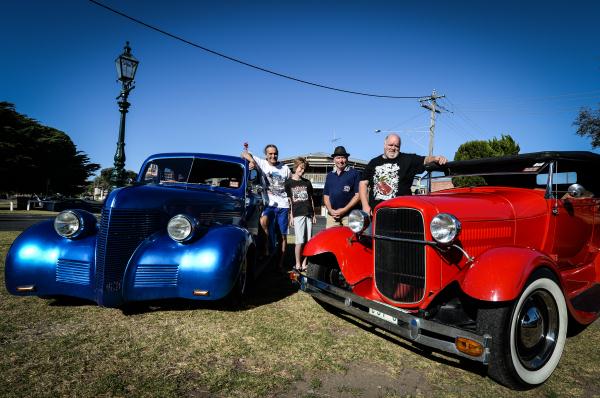 By MICHELLE HERBISON
MORE than 1200 cars from around Australia will descend on Queenscliff this Sunday for an annual Geelong Street Rodders show-and-shine event.
Club member and 1956 Chevrolet owner Gary James said Princess Park would host an impressive array of hot rods and classic cars on view for the general public from 10am.
"Hot Rods are classified as pre-1948 and then post-'48 to '67 are custom classics and later model cars are special interest vehicles like Corvettes and Mustangs," Mr James said.
"The oldest would be 1923 and they go up into the early '80s. There's a mixture of everything."
All funds raised through the event's $5 entry fee would be divided between selected charities, with the event expected to raise an amount similar to last year's $30,000.
The Queenscliff Rod Run event was the year's main event for Geelong Street Rodders' 90-plus members, Mr James said.
"Come along and enjoy it and take in the spectacular cars of all different colours. There'll be a lot of bling, a lot of chrome.
"Some wives say the cars are looked after better than them."
Geelong Street Rodders began in 1973 as an enthusiasts' club for owners of American-origin vehicles.