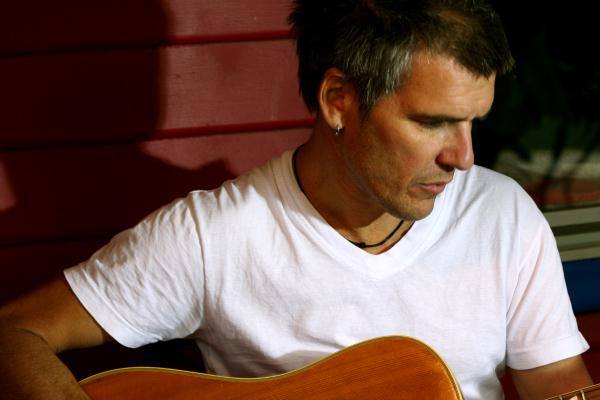 By MICHELLE HERBISON
NICK Barker usually falls into the latter category of his "love-hate relationship" with recording studios but this time around he's enjoying collaborating with friends.
"Everything sensible says to me I should be making some sort of nice, easy-listening adult record, so I go and make a ragged rock-and-roll record," Barker said of his new project.
"Recording studios make me a little bit tense – there's a bit of a meter running in them and when you don't have a band as such there's infinite possibilities."
Barker enlisted the help of mates Justin Garner (guitar, vocals), Venom (drums) and Michael Hubbard (bass) to help him put together the new as-yet unnamed album, to be released mid-year.
"We've decided to let the songs dictate what sort of record it's going to be. Basically we just go 'round to the drummer's spare room, run through the songs two or three times – hardly any prep – then just go straight in (to record)," Barker explained.
"It sounds really pure to me – they don't sound like they've been over-written."
After some recent work took a mellow, country-rock direction aiming to gain greater mass appeal, Barker was proud of his new carefree style, inspired by his music-making maxim, "What would Neil do?".
"I could imagine Neil Young and Crazy Horse making records in a ragged way.
"I just love the way he never steers a straight course. That's my thing now."
Barker was on a mission to reinvigorate his love of music after 30 years in the business, having started out in the '80s with Nick Barker and the Reptiles and later as a soloist.
"I'm really sick of a lot of what I've been playing. For my sanity I've got to move on.
"You can end up doing a lot of gigs that aren't particularly spiritually enlightening and your ego can take a kicking. You know, you might play three sets and there's a footy game on TV.
"It doesn't inspire you to pick up your guitar doing the week – you can become a misery guts."
Barker and his band will unleash their new music at the inaugural Motor City Music Festival at Geelong Showgrounds on 7 to 9 March.