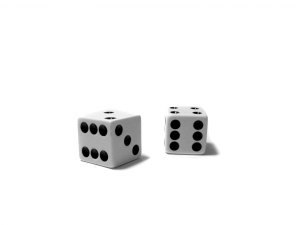 By JOHN VAN KLAVEREN
GEELONG pokie players lost an extra $100,000 despite the removal of ATMs from local gaming venues, according to Victorian Commission for Gambling and Liquor Regulation figures.
Geelong gamblers lost $46.8 million between July and November 2012 but their losses climbed to $46.9 million between July and November 2013.
The ATM ban came into effect in July 2012 but cash withdrawals were available by EFTPOS, capped at $200 but without a limit on the number of withdrawals.
State Government had hailed the ATM ban as an "outstanding success" that led to problem gamblers "significantly reducing their spending on gaming machines".
Minister for Liquor and Gaming Regulation Edward O'Donohue said the removal of ATMs from Victorian gaming venues was highly effective in reducing risky gambling behaviour.
But councillor Jan Farrell, who holds a community safety porfolio on Geelong's council, "categorically rejected" Mr O'Donohue's claim.
Cr Farrell said poker machine losses dipped after the introduction of the ATM ban but could be attributed to a lower number of machines in operation at the time.
"The Government allowed EFTPOS machines in venues and it hasn't changed the interaction.
"After the poker machine licence auction there were a number of machines not in circulation but they're coming back online now, so we're seeing an increase in spend.
"This (ATM ban) has not solved the issue of problem gambling. The Government has fiddled around the edges.
"It is not unexpected that the figures would climb."
Cr Farrell said poker machine losses were still a major issue in Geelong, particularly in under-resourced areas.
"The council is working as much as it can around planning uses but the bulk of the decision-making lies with State Government."
Anti-pokies crusader Paul Bendat said a new campaign would seek to introduce a commitment to a $1 bet limit, ensuring gamblers could lose a maximum of $120 an hour.
"The 1-120 initiative was recognised by the productivity commission as workable to reduce problem gambling without affecting recreational gamblers," Mr Bendat said.
He planned to meet local MPs and attempt to influence government policy in an election year as well as seeking commitment to the limits from local clubs including Geelong Cats and RACV.