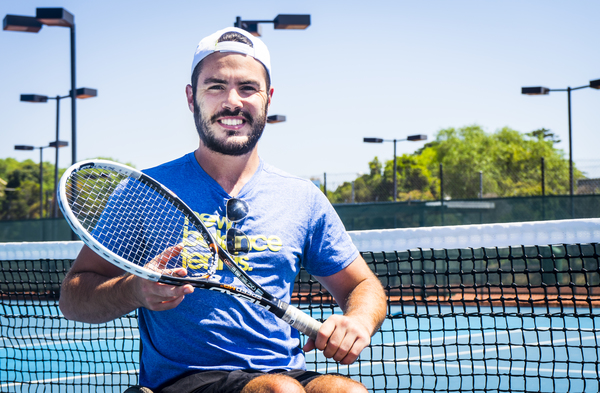 By Luke Voogt
Breakwater's Martin Dunn is aiming for Tokyo 2020 after surging up the wheelchair tennis rankings, two years after an accident left him unable to walk.
"Six months ago that was a dream and now it's slowly getting closer," he said.
'Marty' will be one of hundreds enjoying Geelong's free International Day of People with Disability celebrations on the waterfront on Sunday.
The 24-year-old had risen to number five in the Australian open wheelchair division, after hitting a brick wall while riding at South Geelong on 15 November, 2015.
"The last thing I remember was jumping on a bike at my friend's house," he said. "Then I was waking up in hospital."
Marty still regards himself as "rookie", despite making the semi-finals of recent competition in Sydney and his Paralympic dreams.
He played tennis constantly until age 13, but had hardly picked up a racquet after giving it up for football.
But a wheelchair tennis coach visiting the hospital got him back into the sport.
"I picked up the racquet and played like it was yesterday," he said.
Marty can still move his legs and hopes to walk again. But wheelchair tennis had helped him recover mentally and travel the world, he said.
"The world's still my oyster – I do everything I used to do before the accident."
People with disabilities will share their stories at Eastern Beach from 11am to 4pm. Locals can have go at wheelchair tennis and modified versions of cricket, golf and soccer.