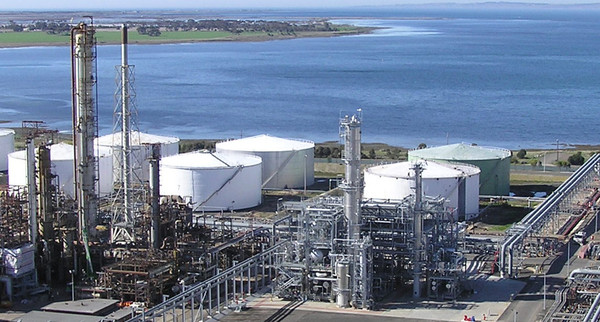 Cox withdrawn
The federal electorate of Corangamite will retain its name after authorities shelved controversial plans to rename it Cox as part of a boundaries realignment.
Approved changes would add the Bellarine Peninsula to Corangamite but remove Belmont and Highton in an exchange of the areas with neighbouring Corio, the Australian Electoral Commission confirmed this week.
Fountains 'discovered'
City Hall has "come across" a further 13 public drinking fountains with lead contamination higher than national guidelines.
City Hall said it closed 13 of the fountains after discovering 21 that were overlooked on an initial list of 80 closed earlier this month.
Refinery floats
Investors will be able to buy 60 per cent of the company operating Geelong's oil refinery after Dutch parent Vitol confirmed a stock market float of Viva Energy.
Vitol, which established Viva Energy after buying Shell's Australian downstream assets in 2014, expected the public float would value the company in the vicinity of $5 billion.
Violence condemned
Geelong's acting mayor has condemned violence "against women in all its forms" ahead of a memorial for slain Melbourne comedian Eurydice Dixon.
Cr Peter Murrihy, formerly a police prosecutor, said last Monday's vigil in Johnstone Park was an opportunity to "take a public stance against this serious issue in our society".
Hague sentenced
Killer Karl Michael Hague has been sentenced to 26 years' jail for the stabbing murder of 16-year-old Ricky Balcombe in Geelong's Market Square 13 years ago.
The 44-year-old would spend at least 20 years in prison before becoming eligible for parole after already serving 671 days behind bars ahead of sentencing, Justice Lex Lasry ruled last Friday.
Koreans coming
A Korean team will base itself in Geelong this summer to play in Australian Baseball League, Victorian Sport Minister John Eren has announced.
About 45 South Koreans would stay in Geelong for the season as 40 of their matches were broadcast to audiences of up to one million fans including followers in Korea, Mr Eren said.
Public planning
City Hall has invited the public to help draw up plans for the final residential precinct in Geelong's Armstrong Creek growth area.
Council expected "quite a lot of interest" in Thursday night's session on the Marshall precinct at Grovedale United Services Memorial Hall, said City Hall's Joanne Van Slageren.