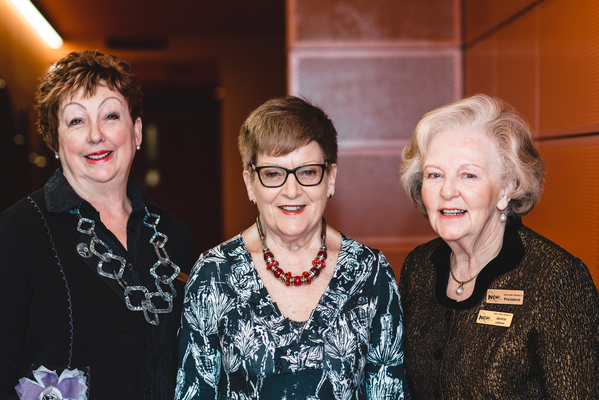 By Luke Voogt
More than 100 women including leaders in business and philanthropy gathered for the Geelong National Council of Women's 74th annual luncheon on Monday.
The women listened to guest speaker Elida Brereton, perhaps best-known as principal of the fictitious Summer Heights High.
"I think it's an outstanding tribute to their branch that they attracted so many impressive Geelong women," she told the Indy on Wednesday.
Fans of Chris Lilley's mockumentary might be surprised to learn Ms Brereton was real-life principal of Camberwell High School for 15 years and taught in Geelong.
She spoke at the luncheon of hiking the Himalayas to meet a lama, traveling through Iran during the revolution in 1978 and helping capture a Mexican thief.
"I grabbed him and two security men jumped out of the shrubbery in the hotel lobby to tackle him," she said.
After discovering his suitcase full of jewellery from other thefts Mexican police joked Ms Brereton should join them, she said.
Her "love affair" with Geelong began teaching geography at Bell Park High School throughout the '70s and had continued as a state executive of the women's council, she said.
"We're proud of the Geelong branch because it's probably the most vibrant of the regional groups," she said.
Ms Brereton joined Geelong branch president Janice Latham discussing family violence, legal representation for children, elderly abuse and homelessness.
Ms Latham was proud of the turnout for the luncheon.
"At least a dozen of these women were (Order of Australia members)," she said.
"They are women who have spent their life in service to the community in business and as volunteers."