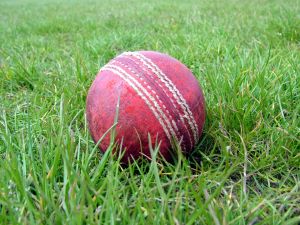 GEELONG Cricket Club is in a commanding position going into day-two of its premier league match against Hawthorn-Monash University on Saturday.
After winning the toss and electing to bowl first, the Cats, led by in-form paceman Jake Reed (6/32), demoralised the visitors' batting line-up when it was dismissed for 149 in just 49 overs.
Reed's recent form has been immaculate, resulting in a call-up to the Victorian Second XI last week. Surely he's in line for higher honours now.
In reply, Geelong had 41 overs to face and did so in style, notching up first-inning points easily before finishing the day on 3/264.
Aaron Finch smashed an even century from just 70 balls, while James Crossthwaite (87) also found touch with the bat.
Geelong will press for outright points tomorrow to cement its place in the top four on the ladder.
In the Geelong Cricket Association, the fortunes of Geelong West and Murgheboluc were mixed last weekend as they fought for the last-remaining finals spot.
West's topsy-turvy season continued against St Joseph's, with the Rams unable to defend their paltry score of 122 as the Joeys finished on 5/139.
Meanwhile, the Frogs took on North Geelong at King Lloyd Reserve and, while they battled manfully, the Magpies were good enough to score a healthy 9/249
A 250-run chase is not beyond the talented Murgheboluc line up and, with the extra incentive of a finals spot up for grabs, West will hope North Geelong can defend its score with all its might.
In divison two, Waurn Ponds' place in the top six is looking shaky after it could only muster up 148 runs against Manifold Heights.
Troy Oakley (21) top-scored in a shallow batting effort, with Justin Tarr (4/45) the pick of the Sharks bowlers.
In reply, Manifold Heights managed to wipe 49 runs off the deficit for the loss of just one wicket and will go in heavy favourite tomorrow, which won't please Waurn Ponds but may be of benefit to a few other teams.
In division three, Winchelsea has struck top form just when it needed it most, scoring a mammoth 4/375 on day-one of its match against Lethbridge.
Rob Stacy (100 not-out) was the star, while Tom Stephenson (76) ensured a big team total.
An almost-certain win here will see Winchelsea go a long way toward wrapping up a finals spot, although with the possibility of outright results always looming in this section, no one will rest easily until the final round has been completed.