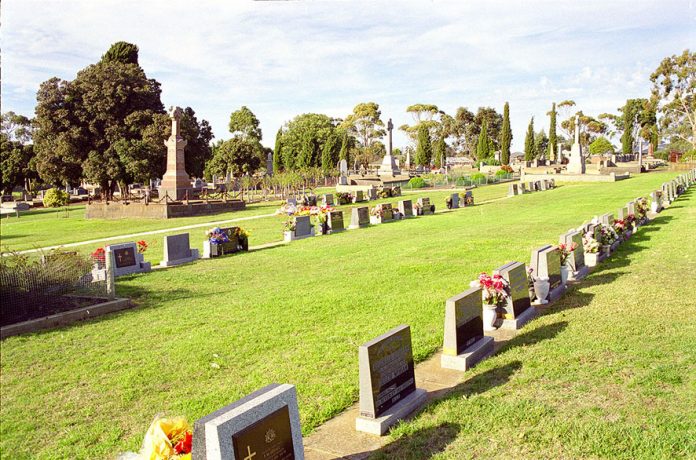 Geelong's newest cemetery site will cover the region's burial needs for up to 200 years, according to Geelong Cemeteries trust chief Darryl Thomas.
The trust has bought a 39.7 hectare site in Bellarine Highway, Marcus Hill, for future use as cemetery and crematorium.
The Independent had previously revealed  that Geelong Cemeteries Trust was hunting for new land on the Bellarine Peninsula as population growth strained the capacity of existing cemeteries.
"We only have about 15 to 20 years left of the Eastern Cemetery and the trust recognised some time ago that we needed a new site," Mr Thomas said.
"We set about finding some land and this parcel came up. It's well suited as site for cemetery."
Mr Thomas said the move took into account projected population growth for the region, with the site to be developed over time in sections.
"It will be staged because public needs and wants change over time and we don't want to tie future management into what we may be popular today.
"The first stage will be engaging a landscape architect to develop a detailed schematic plan of the site.
"The new site will offer similar services such as burial, a lawn section, cremation memorials and there may be a natural memorial area.
"The stages will be developed with public consultation to make sure we provide the services the public wants."
Geelong council supported a rezoning application for the site, currently zoned farming and used as a eucalypt plantation.
A council report said the commercial plantation would provide excellent screening for future activities from surrounding farming properties.
The report said the major issue likely to arise related to traffic and whether VicRoads would require any highway upgrades.