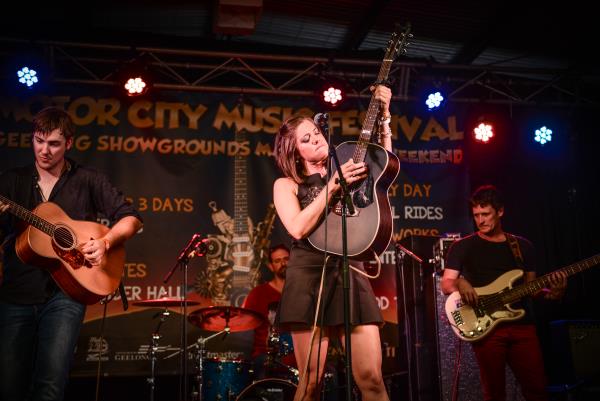 PAUL MILLAR
BIGGER crowds and positive feedback for the second Motor City Music Festival have encouraged organisers to rock Geelong again next year, according to the festival's director.
Hugo T Armstrong said the event had gone from strength to strength, so his team would soon start gearing up for another Motor City in 2016.
"It was always going to be a three-year plan, this was never going to be a fly-by-night thing," he said.
Crowds were up from 5500 to 7500, the weather was perfect and adding a country twist to the festival's family day at Geelong Showgrounds appeared to have worked, Mr Armstrong said.
"There's nothing on like this in the Geelong region on that long weekend."
More than 50 bands performed across five stages on the opening Friday night before blues and tribute acts took over on Saturday and the change of pace to country on Sunday.
Tourism Greater Geelong and the Bellarine executive director Roger Grant said the value of the festival was hard to gauge.
"These events are really important to Geelong over that long weekend because locals will stay here to go to the festival and they encourage friends to come and visit,'' Mr Grant said.
"We're always looking for new markets and Hugo is well aware of that. The festival has so many strengths and Hugo and his team put their heart and soul into it."
The Independent is a sponSor of Motor City Music Festival.