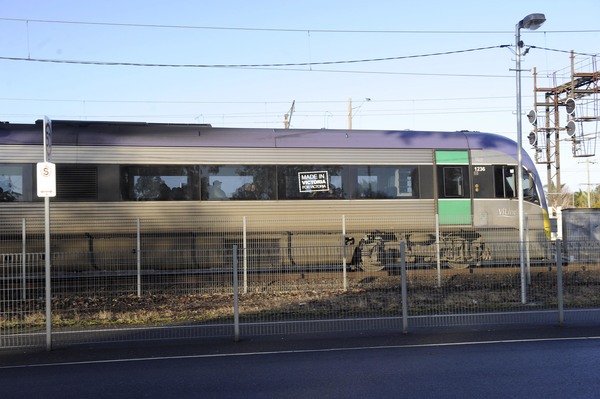 V/Line has blamed a fatal incident in June for its failure to meet a reliability target of running 96 per cent of services for the month.
A train hit a person at Lara on 4 June, killing them and causing the cancellation of five trains and the closure of the line for more than three hours.
The trespassing incident was the "main reason" V/Line fell short of its target, according to chief executive officer James Pinder.
The incident also had flow-on effects, delaying services into the evening, he said.
Both reliability and punctuality last month were down on June 2017, with 87.7 per cent of trains running on time and V/Line cancelling five per cent of services.
Last June 89.6 per cent of trains ran on time and V/Line cancelled less than one per cent of services.
Train faults and trains stopping at stations also contributed to delays in June.
Temporary speed restrictions, as V/Line completed works on the Warrnambool line, also had flow-on affects to Geelong services, Mr Pinder said.
He said V/Line would lift these restrictions when safe to do so.
The ongoing upkeep of the line was important for V/Line to continue offering safe and reliable services to the growing number of passengers, Mr Pinder said.
"We had more than 1.5 million passenger trips on the V/Line train network last month and the Geelong line continues to be the busiest."
V/Line completed $8.4 million in maintenance works on the Geelong and Warrnambool lines in June.
"More than 240 staff and contractors worked around the clock to complete maintenance on our track, signalling, stations and structures," Mr Pinder said.
"These works help ensure the ongoing upkeep of the line and help reduce the likelihood of unplanned disruptions."
Punctuality improved in June by almost two per cent on May, Mr Pinder said.
Improving performance at the same time as meeting patronage growth was a priority, he said.
If you or someone you know is in distress phone Lifeline 24/7 on 13 11 14 or visit www.lifeline.org.au/gethelp.