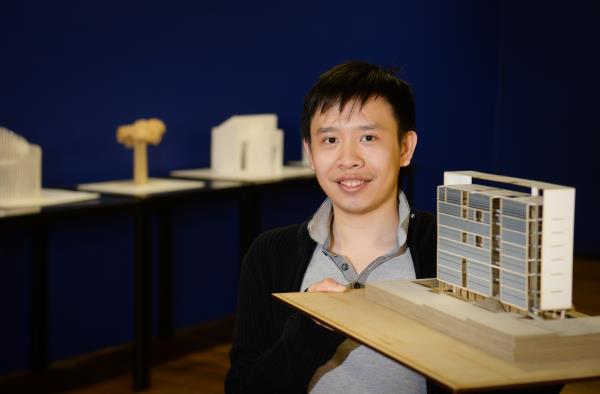 By NOEL MURPHY
BUILDING is a curious game – an often complex mix of design, demand and dollars.
Architecture is a discipline that seeks to find a happy response to each, all at the same time.
It's no easy brief and becoming a fully-fledged architect takes seven years, five of study and two more in practice.
Right now Geelong's finest young architects in the making – the final-year master class of 2014 at Deakin University – have some of their best handiwork on exhibition; as much as a showcase as to show just what it is architects do and why.
Visually, it's an eye-catching display of edgy, striking models and ultra-sharp graphics. Cerebrally, it's an illuminating exercise in problem-solving.
"It's responding to people through building with different environmental factors, conditions, different site conditions," said final-year student Jamie Kelson.
"When you design a building to respond to those, that's what architecture is."
The Deakin showcase, dubbed Paper Space and staged in the former Ford Discovery Centre, cuts across a range of architectural projects, including local proposals.
"We have a selection of galleries, multi-residential, cultural centres, we've got a few libraries, a few projects based in Third World conditions and answers to those type of conditions," Mr Kelson said.
"There's a few master class works on Geelong, some in Little Ryrie Stt, in the mall behind Market Square."
The exhibition runs until next Friday.