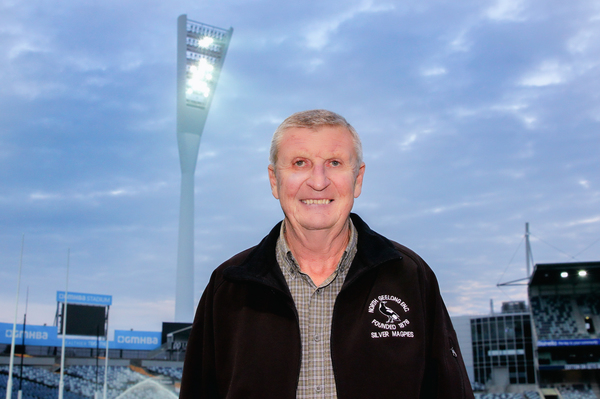 By Luke Voogt
After 50 years serving his beloved club Garry Birch has become the first nominee for Viva Energy's 2018 Club Legend Award.
Mateship was "the biggest thing" keeping Garry at North Geelong Football and Netball Club, he told the Indy.
"I met mates playing here in under 13s and I've still got them at age 61," he said.
Garry followed his father, grandfather and uncles into the club, playing 339 senior games, the second-most in the club's history.
He went from the despair of a winless season in 1982 to the triumph winning the 1988 Geelong and District Football League premiership undefeated.
"I played in a lot of seasons where we struggled to a win a game," he said.
"I'd almost given up on playing in a premiership side. But it happened."
After playing Garry served for decades on the club's committee, and helped reunite players and resurrect North Geelong's junior teams in 1991.
"We didn't have juniors for two or three years but we ended up having two AFL players (Marc Dragicevic and Callum Bartlett) come from that," he said.
Garry will vie for the award's top prize of $5000 each for the winner and their club later this year.
The money would help North Geelong Football and Netball Club purchase a "badly needed" digital replacement for its dated scoreboard, he said.
"I'd be very happy for the club to get some money."
Nominations for the Club Legend Award are open at clublegend.com.au until 3 August.