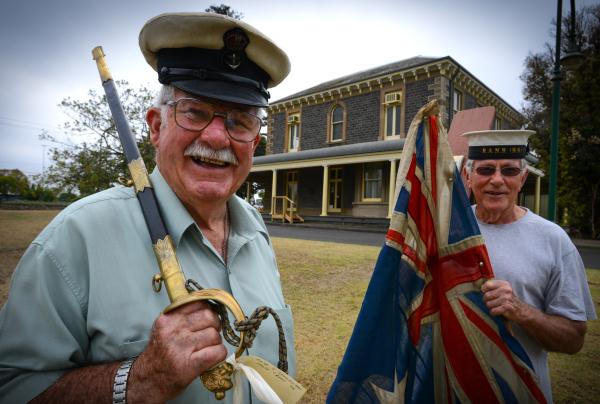 A SOCIAL media site's fears a container of Geelong history and memorabilia was about to be auctioned off was a false alarm, according to an organisation managing the items.
Facebook site Geelong had posted fears the items, believed to have been donated to the city's museum association, would be dumped if not sold.
Almost 40 people posted their outrage at the prospect of losing more Geelong history.
Glenn Richards posted: "Surely there is something we could collectively do to prevent loosing these precious items".
Jenny Hawkins and others offered to attend the auction on March 2 at North Geelong's former Mill Markets premises to buy back the items.
But Geelong Museum Association president Bec Gurrie said the page had issued a false alarm.
"We moved all our materials from Mill Markets to Osborne House years ago, so there's no foundation to this," she said.
"I am aware of the Facebook post but it was made without any authorisation from our association.
"The auction of collectibles and antiques is connected only to Mill Markets, not to Geelong Museum Association.
"We are still a going concern and have been operating from Osborne House, open on Tuesdays and Thursdays.
"In fact, we're preparing for a major exhibition starting this weekend, celebrating the centenary of the first Royal Australian Naval College, which opened at Osborne House in 1913."
The celebrations include unveiling a commemorative plaque, a Royal Australian Navy Band and Geelong Memorial Brass Band performance and an exhibition of artefacts and memorabilia.
The exhibition will be open 10am to 4pm Saturday and Sunday.