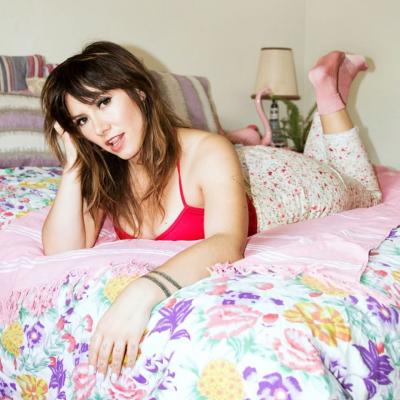 With COVID-19 restrictions continuing to keep us at home more than we'd like, we're looking for different experiences to satisfy our live music, entertainment and cultural cravings.
We may not be able to visit many of our favourite venues right now, however Central Geelong arts and cultural organisations are providing virtual and 'pandemic safe' experiences to continue to connect, inspire, uplift and entertain us.
If you're looking for a cultural fix, Central Geelong Marketing has some wonderful options from Central Geelong businesses for you to check out.
Geelong Art Centre
Although temporarily closed, Geelong Arts Centre remains the cultural heart of Central Geelong's thriving arts scene. Offering a regular dose of creativity, Geelong Art Centre's 'Where Creativity Meets at Home' online program features performances, behind the scenes moments, creative activities and free, live-stream sessions each Friday.
On July 31, catch Ella Hooper's online gig, packed full of original acoustic rock renditions and unreleased material from her upcoming album.
Friday, August 8 is one for the kids with the Free 'Super Show' from 3pm. Perfect for little ones right up to the age of 8, this ridiculously fun and fast-paced dance and circus performance will help kids tap into their inner superhero!
Find out more at www.geelongartscentre.org.au/where-creativity-meets-at-home/
Geelong Gallery
With a magnificent collection of Australian and European painting, sculpture, printmaking and decorative arts dating from the 18th Century to today, Geelong Gallery is one of Australia's leading and oldest regional galleries. Open daily from 10am – 5pm. Free, timed entry tickets can be purchased online at www.geelonggallery.org.au The Geelong Gallery Channel offers a collection of virtual tours, exhibition overviews and curator insights for you to explore virtually from the comfort of your own home.
Piano Bar
Victoria's only dedicated piano bar, Piano Bar Geelong's wonderfully energetic and elevating entertainment never disappoints, with performances streaming live nightly from 7.30. Treat yourself each Sunday night with the hilarious Pitch Please Drag Queen show from 6.30. Book your ticket online www.facebook.com/events/751660772252005. For nightly live stream performances visit www.pianobar.com.au/piano-bar-live-stream
Village Cinemas
The Geelong region's number one destination for movies, Village Cinemas Geelong is now screening a mix of new and classic films. Village has a number of social distancing measures in place, such as staggered session times and only filling every second row, so you can experience big screen movie magic safely. For session times, tickets and candy bar purchases, visit www.villagecinemas.com.au/cinemas/geelong
Pinot and Picasso
Pinot and Picasso brings the 'Paint and Sip' art experience to you at home, offering live Zoom classes every Friday and Saturday at 7pm. Purchase a Pinot and Picasso Art Box online – the ultimate paint-at-home starter kit – and join a class to unleash your inner Picasso! Enjoy a glass of wine while your host artist provides step-by-step instructions to help you create your very own masterpiece. www.pinotandpicasso.com.au/shop/products/artbox/
Museum of Play and Art (MoPA)
One of Australia's most acclaimed children's museums delivers a collection of beautiful, creative and immersive play-based learning exhibits for little ones. MoPA now offers three daily play sessions between 9.30am – 4.30pm, seven days a week with a maximum of 80 participants per session. Sessions must be booked online at www.museumofplayandart.com.au/. MoPA cafe´ also offers healthy snacks to keep your family energised during your visit, plus feeding rooms, change rooms and low sensory spaces to ensure your visit is as comfortable as possible.
National Wool Museum
Australia's largest comprehensive museum of wool – incorporating history, science, fashion, handcraft and art – is presenting We The Makers – Designer Showcase featuring the work of 21 professional and emerging designers from across Australia and around the world. Explore the collection online or in person at the National Wool Museum, open daily from 10am – 3pm. Vote for your favourite maker for your chance to win a National Wool Museum Shop gift pack valued at $250.
To see how Central Geelong businesses are doing things differently and to find out more about how you can keep supporting local businesses visit www.centralgeelong.com.au or download the Love Central Geelong app.