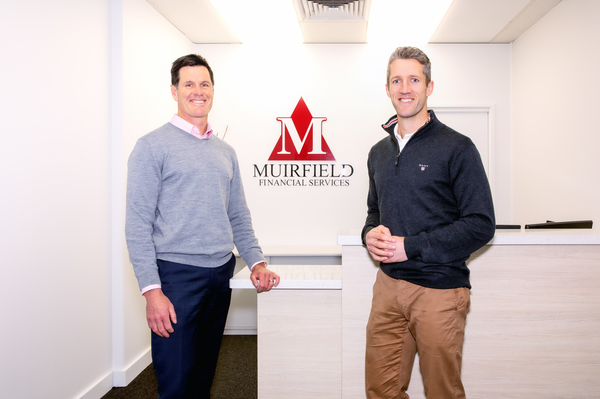 It would be fair to say the Muirfield Financial Services has stood the test of time.
The team is celebrating its 30th birthday this year and is rightfully proud of the milestone.
Knowledge and understanding their clients' needs are the keys to Muirfield's longevity, says Matthew Torney.
"We're different," he says.
"We're not a bank, we're a family owned business."
Muirfield Financial Services is a specialist in all financial matters, but really excels when it comes to those heading into retirement.
"We help people to understand how much they need to retire comfortably and we support them with producing income in retirement to meet living costs," Matthew says.
"We speak in a language people can understand."
Indeed, Matthew says that while retirement can be daunting, it doesn't have to be.
"Retiring is one of the most significant life changes people make and for most retirees the transition is a relatively easy one to navigate with the help of a retirement planning expert," he says.
"For some, adjusting to life after work can be more difficult, particularly when people have spent a lifetime finding meaning and social connection in their careers.
"Obviously, the decision to retire is a big one from a financial perspective, however, over time, I have come to appreciate the importance of preparing my clients for retirement emotionally as well as financially.
"That doesn't mean retirees have to penny watch. Enjoying retirement is important. Take that holiday if you want to. We make it much easier to enjoy what you have worked for all those years.
"Life is complex enough without having to worry about your finances. We believe you should enjoy your money – not lose sleep over it."
During the past 30 years, Muirfield now shares two office locations, Geelong and Torquay, and has a dedicated advice team of 12, a far cry from 1989 when Hayden Torney stepped out from behind the teaching mantle and established the business.
Back then Hayden's original team consisted of a team of three sharing two desks.
Perhaps one of the reasons why the Muirfield team is so approachable is that many of the team have good country upbringings.
From Warrnambool to Horsham, Geelong and up to the Goulburn and Murray Valleys, Muirfield's employees were born and raised with a down to earth country attitude, but now love living and working in the Geelong region.
Personal service is paramount at Muirfield.
Unlike call centres or some banks, Muirfield makes the effort to get to know its clients.