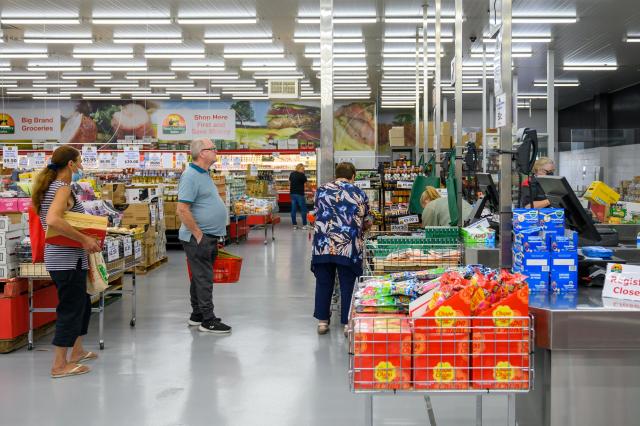 Elle Cecil
Offering huge discounts on a wide variety of big brand groceries, Food Factory Sales Geelong is the third instalment in SPC's food outlet stores, joining the likes of the SPC Factory Sales in Shepparton and the Food Factory Sales outlet in Bayswater.
Food Factory Sales is able to provide quality, name brand products at a fraction of the normal retail price. The business understands that groceries are a big part of people's weekly spending, and the store helps members of the community to cut costs while retaining quality.
The outlet offers a huge range of products including canned fruit and vegetables, rice and noodles, ready-made meals, condiments, snacks, bread mixes, biscuits and crackers, drinks, tea and coffee, smallgoods, cheese, frozen seafood, pies, pasties and sausage rolls.
It has even diversified into cleaning, health and beauty products, with prices slashed on laundry detergents, dishwashing tablets, deodorants, cling wrap, baking paper, aluminium foil, toothbrushes and paste and garbage bags.
Approximately half of the items at Food Factory Sales is considered clearance stock, which means though it may have been deleted from major supermarket lines, it makes your shopping experience much more exciting, as you never know what you might find.
The team at Food Factory Sales is friendly, welcoming and always ready to lend a hand.
"Customer service is a key focus in our business philosophy," proprietor Sam Prentice says.
"We are big on offering multi deals and box pricing to reduce prices even further."
Food Factory Sales is located at 107 High Street, Belmont. For more information, visit www.foodfactorysales.com.au/geelong/.