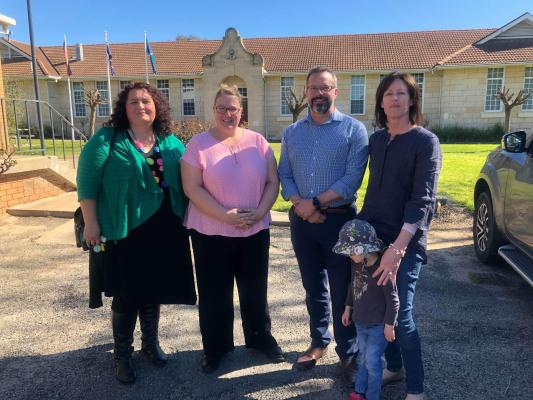 Alana Richards
According to MP Stuart Grimley, to say the coronavirus pandemic has caused insurmountable grief, anxiety and unprecedented levels of concern would be an understatement.
However, he believes there could be some opportunities that arise out of this crisis that otherwise may not have been realised.
"The necessary onset of home schooling presented schools, teachers and families with great concern and in many cases, a new-found respect for our educators," Mr Grimley says.
"Remarkably, students adapted with the new online learning regime with seemingly minimal disruption and the digital platforms and resources appeared to have held up well with the increased demand.
"Furthermore, I have received anecdotal reports from a number of primary school teachers who participated in this new form of learning, that there were some students who had generally found it difficult to engage within the physical classroom on an academic and/or behavioural level, seemingly produced educational outcomes beyond previous standards.
"This may have only been a handful of students within a particular school, however it is becoming clear that they were thriving educationally.
"This is opposed to learning within the school environment 'pre-COVID', where they were struggling and exhibiting behavioural traits that impacted upon their own learning and the subsequent learning of their peers.
"It is these students, who would otherwise be socially isolated at school and experience anxiety and behavioural issues and whose educational outcomes are stymied, may well benefit from an ongoing form on online learning platform post-COVID-19.
"This may be in the form of full-time or part-time education in association with other school-based curricula or extra curricular activities.
"As a previous educator myself, I am acutely aware that all students learn in different ways and what style suits one, may well not suit another.
"We should be doing all we can to ensure that every child has every opportunity to reach their full potential, and in this instance the announcement by the government of an educational summit to be held in term three, is very much welcome.
"No child should be left behind and I believe that the current crisis presents an opportunity for innovative education within Victoria that truly establishes us as the 'Education State'."