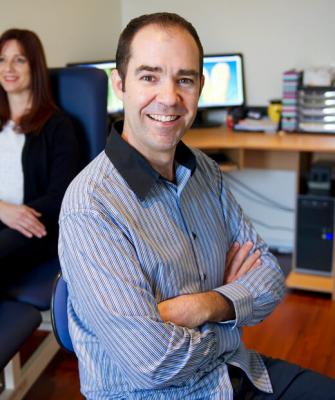 Geelong Wart Clinic has been nominated for this year's Geelong Business Excellence Awards. Elle Cecil speaks with Dean Cronkwright about what it's like to start a business in the midst of a global pandemic.
Starting a new business during a global pandemic is almost as difficult as it sounds. Dean Cronkwright, podiatrist and director of the Geelong Wart Clinic, has discovered this firsthand following the opening of the business in January 2020.
Operating out of Prosper Health Group in Highton, the Geelong Wart Clinic is a specialist clinic that treats warts from the elbows and knees down to fingers and toes.
The beginning of the pandemic in 2020 was especially difficult for Dean and the clinic as the government hadn't been able to determine what businesses were essential to the area. Delayed by almost six months, the clinic was finally able to begin regular operations.
However, the clinic faced further hurdles with clients being concerned about health regulations and restrictions.
"The hardest thing about starting a business in COVID was being able to engage with clients," Dean explains.
"There was quite a bit of hesitancy within the community to go out for medical treatment."
The clinic employed a variety of communication platforms to keep clients updated with appointments and also to navigate lockdowns.
"We are essential and we are taking all precautions to keep our clients and team safe with the relevant protocols and health and safety measures," says Dean.
With an overwhelmingly positive response to both their communication and services, the Geelong Wart Clinic has been nominated for this year's Geelong Business Excellence Awards.
Recognising that in the business's short existence, it has served the community faithfully and provided high quality services to locals in the Geelong region.
As Geelong's only specialty wart clinic, Dean and his team have successfully treated over 1000 warts with a 90 percent success rate in the last year.
The Geelong Wart Clinic is located at 237 Roslyn Road, Highton. For more information, phone 1300 283 063 or visit www.geelongwartclinic.com.au.
Thanks to this year's major sponsors LBW Business + Wealth Advisors and Deakin University, the 2021 Geelong Business Excellence Awards celebrate clever, creative and resilient businesses and business leaders.
To find out if the Geelong Wart Clinic will be a winner at the Geelong Business Excellence Awards, watch the free virtual event via Channel 31 or www.gbea.com.au on 19 October at 7pm.