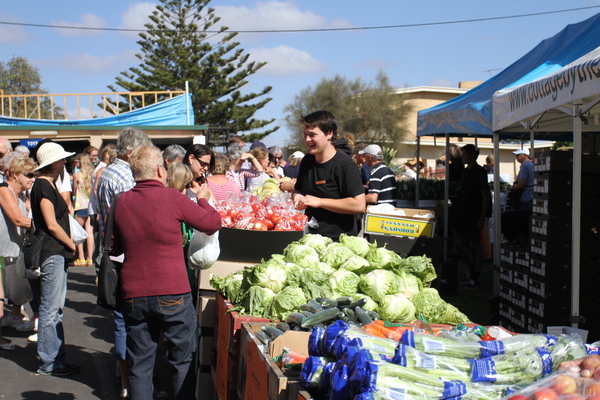 Enjoy the fun of the fair at the beautiful Cottage by the Sea in Queenscliff.
By far the biggest and most exciting fundraising event on the cottage calendar, the annual fair offers market fresh fruit and vegetables, Devonshire tea overlooking The Rip, live music, new toys, books, plants, 'the best White Elephant stall on the coast' and an abundance of homemade foods.
Every dollar visitors spend at the Cottage by the Sea Annual Fair goes directly to helping children enjoy a happy and healthy childhood. Founded in 1890, the Cottage runs camps for disadvantaged children from all over Victoria. Each camp is tailored to empower young people by providing them with inspiration, fun and opportunity within a holiday environment.
As the cottage receives no government funding, it relies solely on the generous support of the public and its dedicated band of volunteers.
The volunteers have been working tirelessly to ensure the 2019 fair is bigger and better than last year's, which raised over $70,000 for the historic cottage building, built over 80 years ago.
Cottage by the Sea's annual fair is taking place on Saturday 12 January and is located at 29 Flinders Street, Queenscliff. Gates are open from 9am and close at 2pm. Entry is by gold coin.
More information and donations are available at cottagebythesea.com.au.