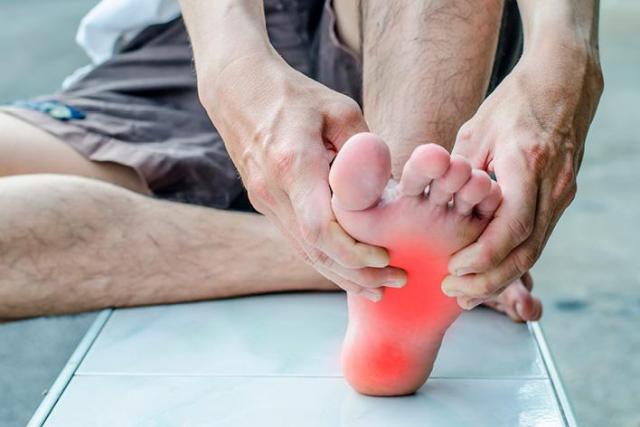 Foot Pain & Plantar Fasciitis Facts
Pain involving the plantar fascia is extremely common. The collagen fibers running under the foot connecting the heel and forefoot, pain of the plantar fascia is one of the most commonly misdiagnosed, misunderstood and mistreated concerns of the feet.
One of Australia's leading musculoskeletal podiatrists, Dr David Kavanagh from Foot and Leg Pain Clinics in Geelong West, explains why this is:
"We've spent a lot of time in clinic over the past 25 years helping patients with heel and/or arch pain, who have been misdiagnosed with plantar fasciitis, and have therefore received inappropriate and ineffective treatment. Despite popular belief, even amongst many health professionals, most plantar fascia pain is NOT really plantar fasciitis, which is an inflammatory condition. Most plantar fascia pain is actually degeneration of the plantar fascia tissues or a nerve impingement. This is why treatment for most plantar fascia conditions is ineffective – The wrong thing is being treated!", explains Dr. Kavanagh.
"Misdiagnoses often occur when tissue thickening evident on diagnostic scans is misinterpreted as inflammation or when inflammation is considered to be the cause of the condition. This is a common misunderstanding that I have observed even by many good GPs, radiologists and general podiatrists. In these cases, anti-inflammatory treatments or cortisone injections are often incorrectly prescribed, which may at times provide some temporary relief, but can often result in a worsening and recurrence of the condition."
"Degenerative and inflammatory conditions require very different treatment, so plantar fascia conditions must be diagnosed and treated correctly or there is a real risk of creating further tissue damage," says Dr. Kavanagh.
Foot and Leg Pain Clinics have branches all around Victoria from Geelong, Mernda and Berwick to inner Melbourne suburbs such as Williamstown, Brighton and Doncaster East. To book your appointment, phone Foot and Leg Pain Clinics on 1300 328 300.