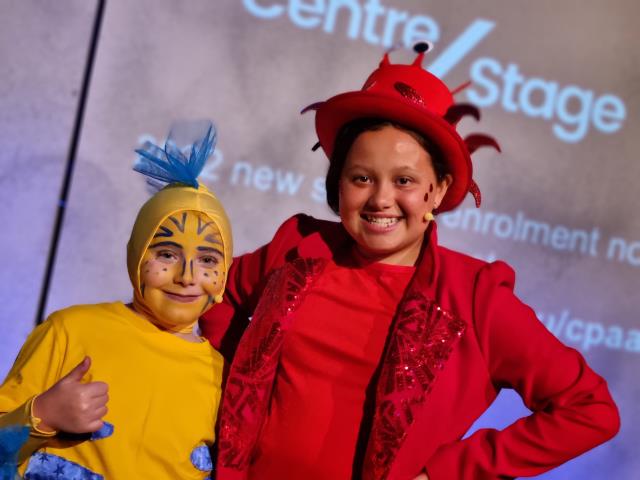 Elle Cecil
As Australia's largest amateur theatre company, CentreStage entered the 2021 Geelong Business Excellence Awards for the third consecutive year, and took home their third award in as many years.
After winning the Health and Wellbeing Promoting Workplace Award in 2019 and the Small Business Award in 2020, CentreStage has again taken out the Health and Wellbeing Promoting Workplace Award.
Sponsored by Barwon Health, this award is open to all businesses that can demonstrate a recognition of and commitment to delivering health and wellbeing workplace initiatives.
CentreStage purchased a shipping container to be used as an exclusive mental wellbeing hub free to use for students and families. In an effort to show staff, students and families that they are valued, CentreStage has put exceptional work into ensuring that all involved with the business are provided with frameworks to seek support and assistance when needed.
Managing director David Greenwood says he is proud to see CentreStage receive recognition for their hard work and dedication to community health and wellbeing.
"We're pretty stoked … it's a nice little acknowledgement that we haven't strayed away too far from our roots," David says.
"As a business owner, it's a sign that shows us we are on the right track – not quite there yet, but definitely on the right track."
With about 250 students between the ages of four to 18, CentreStage has been nominated for the Geelong Business Excellence Awards for the last three years by ecstatic parents.
"We have 100 new students coming on board in 2022, and our business had a massive year of growth coming out of COVID," says David.
Encouraging diversity and inclusivity, CentreStage offers classes and services that incorporate education, musical theatre events, theatrical rentals and corporate partnerships.
CentreStage is holding internal auditions for their production of Les Miserables this month, and is expecting to have the show on stage by June.
Details: www.centrestage.org.au.