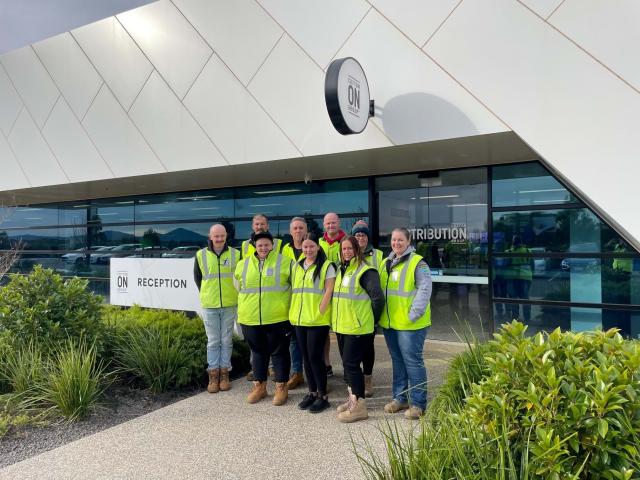 Elle Cecil
As an iconic Aussie brand, Cotton On has proudly clothed, accessorised and supported people for over 30 years. The brand's first distribution centre was a small shed in Breakwater, and has evolved with the business over the years to include a 35,000 square metre distribution centre in Avalon, with plans to extend to 50,000 square metres.
Following the 1991 opening of the first Cotton On store, Cotton On Group now has eight brands across the board, accommodating Australians of all ages, shapes and sizes.
As a Geelong born and bred business, Cotton On's proud contribution to the region continues to this day, employing approximately 1000 local team members in the Avalon distribution centre alone.
One of Cotton On's core competencies is the effective operation and facilitation of efficient distribution centres. This allows the business to initiate new ideas and concepts in a short time frame, as well as providing a high level of competition and service to stores and customers around the country.
Every piece of stock in Australian Cotton On stores originates from the Avalon distribution centre, with the option for customers to skip the bricks and mortar experience all together and have their Cotton On goods delivered straight to their door.
Providing easy and affordable essentials as well as the latest styles and trends, the team at Cotton On's Avalon distribution centre work consistently and efficiently to ensure positive experiences for customers in Australia and around the world.
Cotton On's Avalon distribution centre is a finalist in this year's Geelong Business Excellence Awards (GBEAs).
"We're extremely proud to be recognised by the community as a GBEA finalist with a number of other great local businesses," says Andy Sanderson, general manager of group distribution.
"We're a Geelong born and run business, our roots and our hearts are here. Our success is powered by the hard work of our amazing Avalon distribution centre team who support our business each and every day to continually exceed our customers' expectations."
Thanks to major sponsor LBW Business + Wealth advisors, the 2022 GBEAs celebrate clever, creative and connected businesses in Geelong and the Bellarine, as well as the Surf Coast, Queenscliff and Golden Plains regions.
The GBEAs presentation event will take place at GMHBA Stadium on Thursday October 27 at 6pm, with winners announced on the night. For more information, visit www.gbea.com.au.