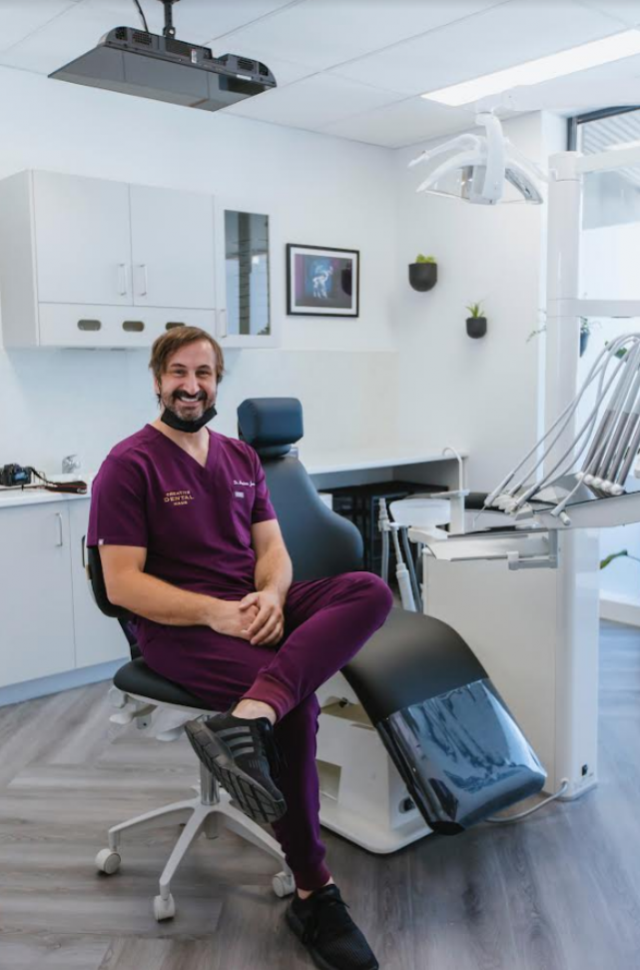 Creative Dental Haus is a new state of the art clinic giving clients a family dental experience like no other in the Geelong region. With the ambience of a day spa, patients can feel comfortable while enjoying a moment of self-care.
Listen to calming music played throughout the practice, grab tea or a coffee from the coffee machine or stream television from the comfortable couch.
Creative Dental Haus is locally owned by Geelong West resident and principal dentist Dr Andrew James, who has more than 16 years of experience in the dental industry.
Aside from client comfort, technology is the Creative Dental Haus' most important aspect. As such, the clinic has been designed around this concept, with convenient, same-day dentistry and digital dentistry making treatment more affordable.
Offering patients all aspects of general dentistry as well as treatments such as dental implants, full dentures, partial dentures, composite veneers, digital dentistry, gum lifting and porcelain veneers plus much more.
The clinic is offering new patients a comprehensive full mouth check up, complete set of bitewing x-rays, a scale and polish, remineralising treatment and oral hygiene instructions for only $180 for adults, and $120 for children.
Also available is the Philips ZOOM in-chair teeth whitening special at $399 and take-home ZOOM whitening at $320.
All patients and their stories are unique, and their treatment is specifically tailored to them.
Creative Dental Haus is located at Shop 3/96 Pakington Street, Geelong West. For more information, visit www.creativedentalhaus.com.au or phone (03) 5222 6656.