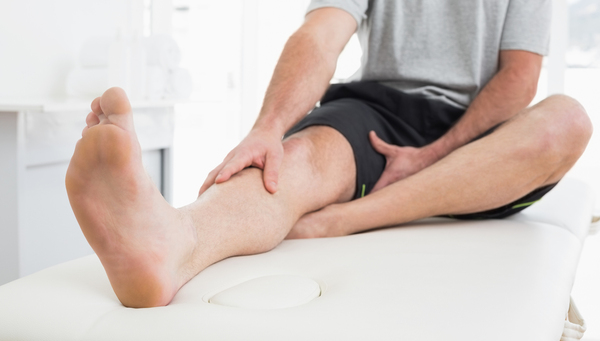 With a new year upon us, it's a great time to get any foot and leg pain or injuries seen in order to be fit for the year ahead.
The experts at Foot and Leg Pain Clinics say that foot and leg pain is extremely common in people of all ages.
"Children often suffer from growth and development conditions, seniors often present with joint degeneration such as knee arthritis and for all those in between; heel, arch and knee pain are common," an expert said.
"The good news is that all of these conditions are extremely treatable, if you have a correct diagnosis and appropriate treatment."
Foot and Leg Pain Clinics are experts in musculoskeletal medicine and have been successfully assisting lower limb conditions for more than a decade.
Specialising in assisting pain, injuries, degenerative concerns and growth and development issues in children, Foot and Leg Pain Clinics have helped thousands of men, women, children, seniors and professional athletes to alleviate pain, heal injuries, improve function and mobility, and even assist tissue regeneration for arthritic joints.
"Foot and Leg Pain Clinics have expertise in correct diagnosis and individualized treatment plans to improve proper foot and leg function, correct faulty biomechanics, assist strengthening and conditioning of joints and tissues, identify and manage contributing factors, assist weight bearing activity, alleviate stress patterns, manage overuse syndromes, support the musculoskeletal structure, heal injuries, facilitate tissue regeneration and improve arthritic conditions," an expert said.
"Utilizing the very latest medical research and treatments, including regenerative treatments such as Prolotherapy and PRP, Foot and Leg Pain Clinics are leaders in their field providing medically sound advice and proven treatment plans. They've even assisted many to avoid or prolong surgery and reduce or eliminate long-term medications."
So put an end to foot and leg pain, soft tissue injuries or joint degeneration in 2019.
Make an appointment with Foot and Leg Pain Clinics in Geelong by calling 1300 328 300. Call now for $50 OFF initial consultations!