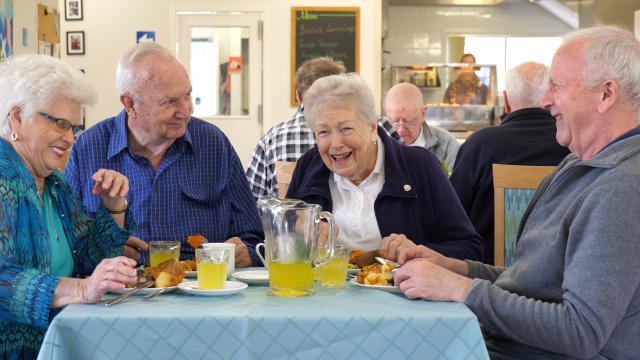 There has never been a better time to downsize to a low-maintenance unit in a community of like-minded people who share a strong sense of belonging and connectivity.
One of the country's leading owner operators of rental retirement communities, Ingenia Gardens, offers a popular alternative for independent seniors. It provides the opportunity to experience the benefits of community living without the many up-front costs or complex locked-in contracts common in traditional retirement living options.
The Ingenia Gardens rental model provides seniors the freedom of independence and flexibility, with the added benefit of a secure lease, along with the lifestyle, convenience, and safety aspects of belonging to a retirement community.
"Having access to an on-site community manager and living in a gated community with level, covered walkways connecting them to communal facilities are just some of the many ways residents feel safe and secure," Ingenia Gardens portfolio manager Madonna Jackson says.
"Renting in retirement is a great way to enjoy the best of both worlds – maintain your independence whilst enjoying community living.
"During the challenging and changing circumstances presented by COVID-19, the safety and wellbeing of our residents has been of the utmost importance, which is why we have been proactive in taking steps to safeguard their health and provide support, so they feel secure, whilst maintaining their beautiful community spirit."
At the heart of each Ingenia Gardens' village is the community room, which hosts regular activities and events throughout the year.
"It is where residents can relax and enjoy a chat and a cuppa, watch a movie, enjoy lunch with friends or participate in the Activate program," Ms Jackson says.
Activate is an events-based program provided complimentary to all residents in Ingenia Gardens communities. The program consists of activities, themed meals, performances, bus trips and guest speakers.
"Many of the activities in the program have been put forward as suggestions by our residents which ensures we have a fun and varied schedule," Ms Jackson says.
If social connection, low maintenance living and the freedom of independence appeals to you, arrange your private tour by phoning Ingenia Gardens Geelong on (03) 5248 8426 or Ingenia Gardens Grovedale on (03) 5241 3011.