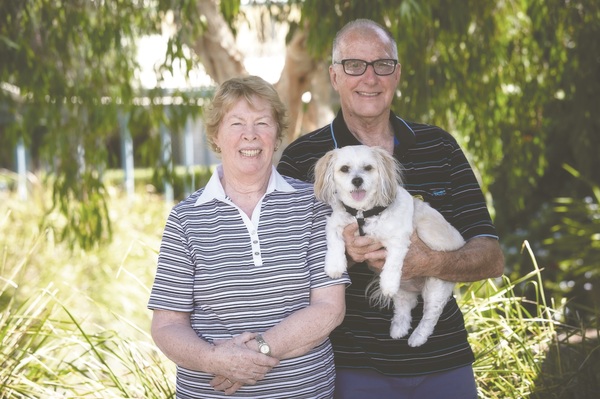 Rental retirement communities such as Ingenia Gardens, offer a popular alternative for independent seniors, without the many up-front costs or complex locked-in contracts common in traditional retirement living options.
The rental model provides seniors the freedom of independence and flexibility, a secure lease, along with the lifestyle, convenience and safety aspects of belonging to a retirement community.
Victorian operations manager, Sharron de Bono says there has never been a better time to downsize to a low-maintenance unit in a community of like-minded people who share a strong sense of belonging and connectivity –even if it's currently at a distance.
"During these challenging and changing circumstances, the safety and wellbeing of our residents is of the utmost importance, which is why Ingenia has been proactive in taking steps to safeguard their health and provide support, so they feel secure, whilst maintaining their beautiful community spirit," Mrs de Bono says.
"Though they are physically distant, our residents are maintaining their social and emotional connections through our resident lifestyle program, Activate, which has been swiftly re-designed to meet self-isolation measures. Residents are enjoying brain-teaser puzzles, in-home exercise programs and ideas on how to say connected through technology.
"As a gesture to demonstrate to our residents just how much we care and that we are thinking of them, some Easter treats and a special care package are on their way."
Ingenia Gardens offers a flexible rental model, where a single weekly fee covers rent, water and basic maintenance, enabling residents to focus on what matters most.
Residents also have the choice to continue to cook for themselves or select a flexible meal package. This service affords residents the freedom to forget about the worry of meal planning, cooking or cleaning up and focus on friendships and social connections.
"Ingenia Care is our complimentary care co-ordination and advocacy service, whose aim is to keep residents active and independent for longer by connecting them with the support they need," Mrs de Bono says. "Now, more than ever, this service has proven invaluable for residents and provided much-needed peace of mind to loving family members.
"If safety and wellbeing, low maintenance living, freedom of independence in an affordable rental retirement community appeals to you, as well as living in a socially connect community where you know your neighbours and everyone looks out for each other, then contact our caring and friendly Geelong team to book your private tour."
Ingenia Gardens Geelong, 142-152 Townsend Road, St Albans Park. Inquiries: 5248 8426 or www.ingeniagardens.com.au