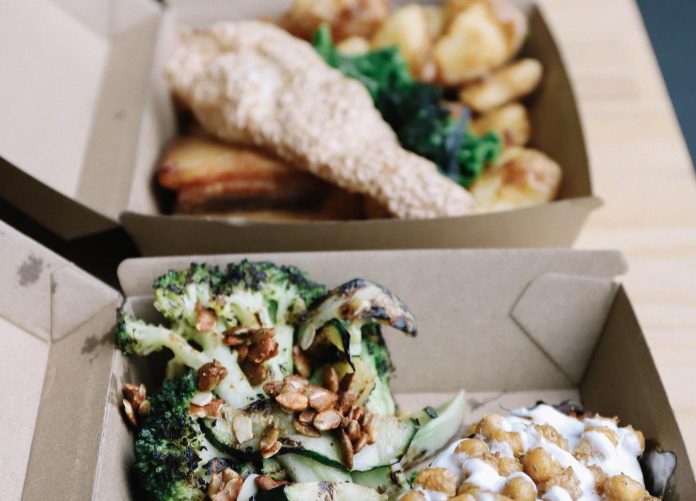 Central Geelong businesses have quickly adapted their products and services over recent weeks as the COVID-19 pandemic develops.
There are ways the Geelong community can show their support for local businesses during these unprecedented times.
Many restaurants and cafes have been able to switch to alternate delivery or pick-up methods, carving out new niches and gaining new customers by preparing meals to heat and eat at home.
ALMA at Home, Caruggi, Mavs, Pizzeria Adamo, Workers Geelong, Ebony & Ivory and Rook are just some of the fantastic eateries that have adapted their meal options for customers while ensuring social distancing is supported.
Black Bull Tapas Bar and Restaurant's head chef Daniel is preparing fresh pasta and trays of lasagne, with an expanded range of take-home meals to meet customer demands.
Yarra Street Quartermaster's regular offer of two-lane drive-through groceries, coffee and wine was well positioned to service the changing needs of customers over recent weeks.
The Fresh Food Merchant in Malop Street is stocked up on fruit and vegetables, deli goods, seafood and groceries – many from local producers – and has begun offering three ways to shop – in-store, order & collect and delivery.
Many professional service businesses have moved online, ensuring customers can still access their services with one-on-one remote consultations or over the phone expert advice.
Pace Advertising has been helping other businesses change their service delivery from physical shop-fronts to 'online-only' models. It has assisted with the roll-out of video conferencing and converting in-office phones to a mobile app.
Central Geelong businesses have still been able to support customers' health and fitness goals.
The team at Good Folk Yoga is uploading online yoga and meditation classes daily, Upstate Studios is live streaming classes and Wonder Yoga has taken its classes online.
And there are still ways to enjoy some of Central Geelong's favourite entertainment venues.
Even though the doors may be shut, Piano Bar is live streaming nightly via Facebook Live, encouraging song requests, shout-outs and photos.
Cafe Go is now delivering breakfast or lunch straight to staff and patients at Geelong Hospital during business hours.
The National Wool Museum Collection of more than 7500 objects, including more than 4000 photographs, can be viewed online at Victorian Collections and you can explore the Geelong Gallery collection via its website at collections.geelonggallery.org.au/collections/
The Geelong Library and Heritage Centre has many digital resources, including the extensive eCollection.
The number of e-items that can be borrowed has doubled from four to eight on each of the following platforms: BorrowBox, Cloud Library and Overdrive.
Central Geelong's creative art suppliers, including Artworx Geelong, Geelong Art Supplies and Cavalier Art Supplies to name a few, offer delivery and gift vouchers.
How you can help!
There are many ways that you can support your favourite businesses from home.
Consider booking ahead for services wherever you can – hair appointments, dental, tax, financial advice, beauty treatments or even flower deliveries you might need for later in the year – it helps businesses to know that they have ongoing bookings.
You can also consider what special occasions are coming up. Birthdays, Easter, anniversaries and other celebrations are a great opportunity to buy gift vouchers to be used once restrictions ease, or you can book your family celebrations in for special events later in the year.
You can also help by leaving an online review of your favourite businesses.
Each review a customer posts is a form of advertising for that business and helps get the message about their products and services out to a wider audience.
We know that people look and trust what their friends and family recommend, so give a shout out to the businesses you love and want to help during these challenging times.
Be sure to check the social media accounts of your favourite businesses to keep up with what they're doing – things have been changing fast.
It also helps businesses when you like, follow and share their posts on social media.
A little support goes a long way.
Download the Love Central Geelong App or visit the online business directory at www.centralgeelong.com.au/find to find Central Geelong businesses that are doing things differently.
Find the product or service you are looking for and support local businesses and local jobs.