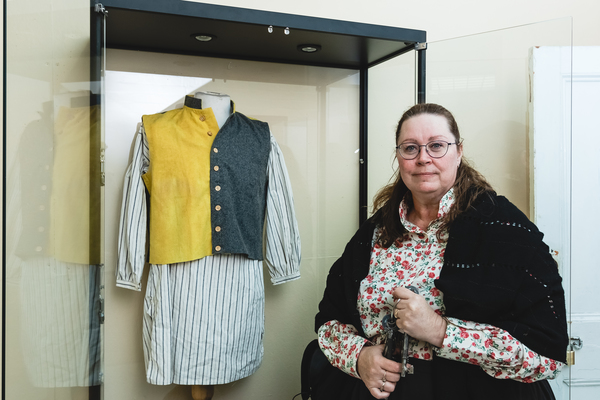 From a murderess to a Chinese miner, the Geelong Gaol Museum's latest display is set to bring to life the stories of five "intriguing" prisoners these school holidays.
The Rogues and Vagabonds of Geelong Gaol exhibition unveils the "spine tingling" tales of a select group who once lived behind the walls, manger Deb Robinson explains.
"These five particular prisoners have very interesting stories," she says.
"All the information was really well researched, so we're excited to finally be able to showcase it."
Artefacts, convict costumes, and items made by the prisoners themselves are just some of the pieces displayed in the museum's exhibition, Deb says.
"It's a great educational experience that allows visitors to learn about history in a fun way," she says.
"It recognises the people who come through here. Even though they were criminals, their stories are really important."
The three-story, bluestone Geelong Gaol opened in 1853 and closed in 1991 but remains in the "exact" same condition now, Deb says.
"The Geelong Gaol Museum is housed in the most intact 19th century prison in Victoria," she says.
Located at 202 Myers St, the Geelong Gaol is also home to nightly ghost tours led by a costumed character from the past exploring the "darker side" of Geelong's history.
The exhibition will run from 1pm to 4pm every day from the 21 September with the ghost tours also operating every night at 8pm.