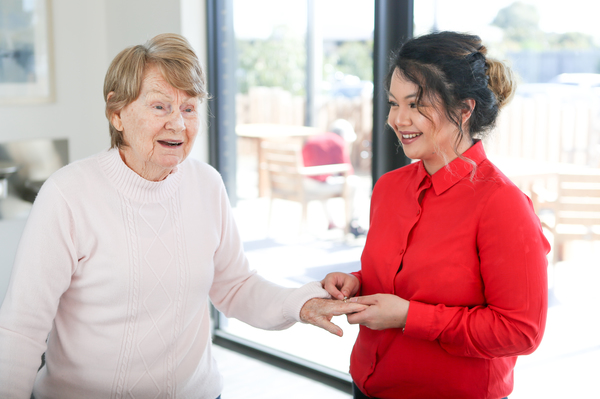 Villa Maria Catholic Homes (VMCH) works in partnership with people of all ages, abilities, faiths and backgrounds in order to achieve goals, remain connected to the community and maintain independence.
VMCH offer services that cover affordable housing options, residential aged care, retirement living, home community and disability services and specialist education.
However, VMCH also offers exciting and fulfilling careers for their team of nurses.
VMCH registered nurse Ana Hourihan says aged care offers nurses an interesting and rewarding career.
She is the Care Manager at VMCH's Star of the Sea Residential Aged Care in Torquay.
"More than 170,000 older Australians live in aged care and about 80 per cent of them have high care needs," Ana said.
"Highly skilled nurses play a vital role in supporting them.
"I'm really passionate about working in aged care. There can be a stigma around nursing in aged care. It concerns me when I hear that.
"In aged care, you build a relationship with residents because you see them every day and you have more of a connection with them."
Registered nurses complete a three-year bachelor's degree at university and are trained to assess, monitor and manage complex medical conditions. Once they leave university the can choose more than 100 specialist areas to work in.
Ana said that one of the most rewarding parts of her job is meeting interesting people and using her nursing skills to help them.
"I like building relationships with residents. It gives me a lot of satisfaction knowing that in little things, I have actually helped someone. Today I will go home quite happy because I've helped people," she said.
Learn more about VMCH's Star of the Sea Residential Aged Care by calling 1300 845 526 or visiting vmch.com.au.