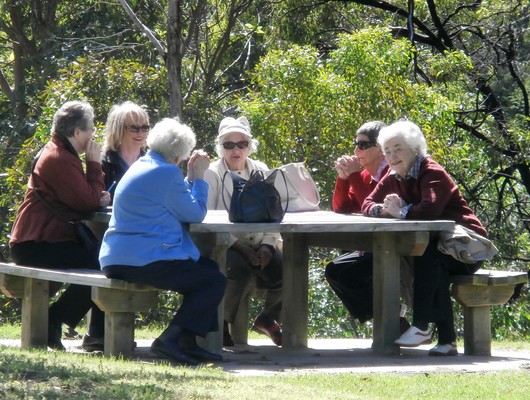 The Grey Outdoors has a simple rule of thumb: no wrinkles, no ride.
Owned and operated by Sandy and Rob Higgins, The Grey Outdoors Leisure Tours conducts day and overnight tours for people from the Geelong region.
Small groups make the biggest difference, Rob explains.
"They're friendlier, so you get to know everyone on the trip," he says.
"All our trips are relaxed and easygoing. You'll have a few laughs and a lot of fun.
"There are no queues, it's easier to get on and off the bus, and meals are served quicker. You also receive more-personalised attention."
Smaller groups also mean smaller buses. The Grey Outdoors' 12-seater has air-conditioning and comfortable high-backed seats with seatbelts.
Handrails and an extra step make entering and alighting easier for everyone.
"Any claims of inability to reach pick-up points are no longer an excuse for not getting out and about," Rob smiles.
"We're happy to pick people up from their homes if they live in Geelong or the Bellarine Peninsular."
More information about The Grey Outdoors trips is available by phoning 5253 1251 or 0438 798 075.