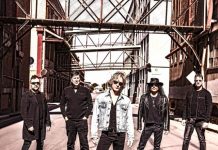 Rock and roll stalwart Tib Horvath was told for years his similarity in both looks and vocal sound would make for a perfect Jon...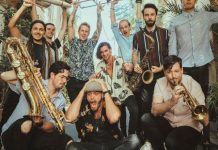 Sydney's Hot Potato Band bring their exuberant brand of funky, feel-good sounds to the Barwon Club this Sunday, October 15. In their own words, Hot...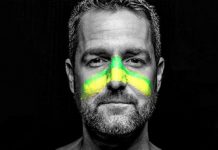 Like a lot of immigrant Australians, comedian Ivan Aristeguieta has faced many challenges since arriving from Venezuela 11 years ago. Now an Australian citizen -...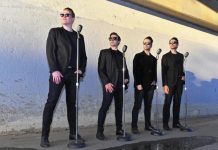 Smash hit jukebox musical Jersey Boys hits Geelong in October, led by one of the Australian production's original cast members. Paul Watson, who portrayed loan...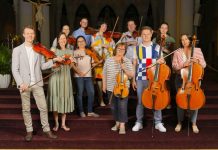 Music fans will have the chance to hear from the finest classical musicians Geelong and Australia has to offer when Music at the Basilica...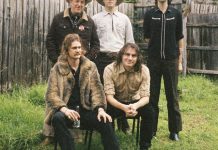 Many bands have a cool origin story, but that of soulful rock and roll band Sin City captures a moment in time, namely, the...
Geelong children's theatre group Theatre 3triple2 4 Kids returns to the Potato Shed for the second half of the school holidays with its popular...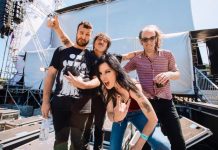 Magic Dirt return to the place it all began when they appear at the Barwon Club as part of their national tour celebrating the...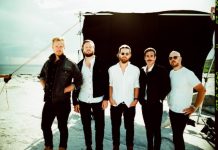 Boy & Bear have announced a second show at the Torquay Hotel as part of their national tour after the tickets sold out for...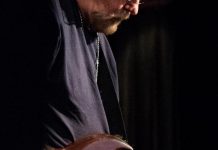 Queenscliff Town Hall will host The Exploding Universe of Ed Kuepper, as part of the first tour showcasing the ARIA Hall of Famer's solo...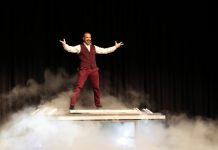 For the stage magician, just as for the musician, painter or surgeon, there are few things scarier than a permanent injury to one's hands...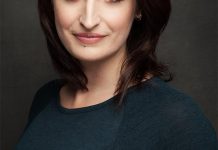 A hybrid scripted/improvised one-woman show is headed to the Potato Shed. Australian-born Canadian Rachelle Lachland Goulter, whose background in live improvised comedy, lends itself to...