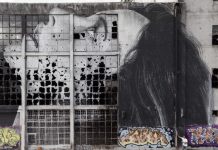 A street artist on "the friction point between beauty and decay" will kick off Geelong Gallery's 2021 – its 125th year in operation. For...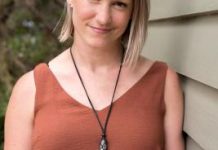 A Disney-themed live-streamed extravaganza will be Belmont actress Sally-Anne Cowdell's first time performing in eight months and could be her last for months to...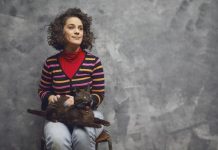 Quirky cabaret comedian Jude Perl joins an eclectic bunch of artists for the long-anticipated return of live performance at Geelong Arts Centre next February. Jude...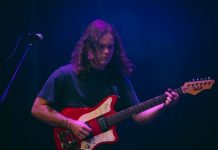 Live music is set for a comeback at the Potato Shed next month with five local musicians playing at the opening of a photo...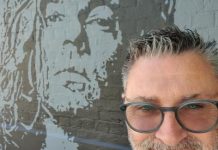 "Burned out" after years driving road trains across Australia and running tours, Fyansford local Bruce Kirby leapt into art. Then 52, Kirby had spent several...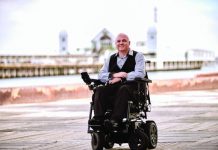 After leading 30,000 voices singing in unison at the AFL Grand Final, Tim McCallum has capped off a big 2020 with a new Christmas...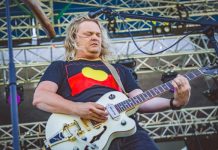 With "2020 hindsight" singer-songwriter and multi-talented musician Scott Darlow realised COVID-19 had provided a much-needed chance to unplug from life on the road. "I came...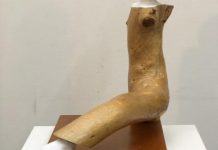 A surreal exhibition combining Picasso's influence with a chainsaw is set to restart live-viewing activities at Eagles Nest Gallery for the first time since...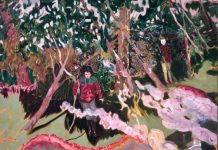 A journey into the distorted dream-like memories of Irish-expat Ben Crawford beckons at Boom Gallery next month. Now living in Queensland, Crawford painted the new...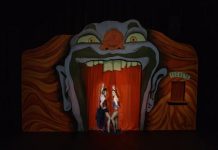 Locals can step into a world of spellbinding magic and spooky surprises from their loungeroom in an all-new Potato Shed production on Halloween. Viewers...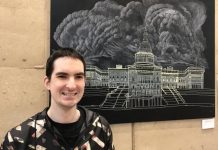 A scene of brooding thunderclouds looming above Capitol Hill marks the latest step in Aaron Deans' lifelong artistic journey. "My art used to be all...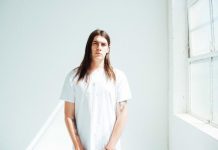 With COVID-19 forcing the cancellation of the 2021 Port Fairy Folk Festival, three talented musicians will combine to keep its spirit alive in a...