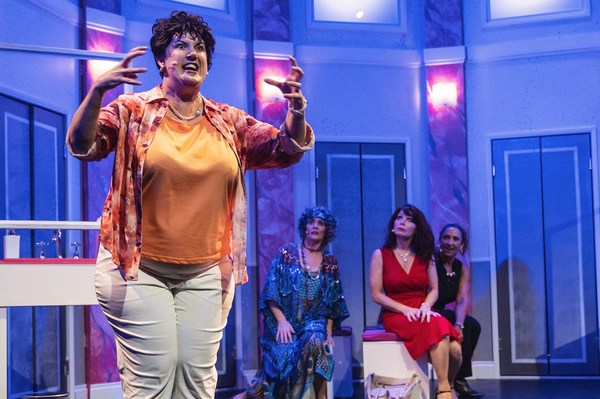 Four women vying for a black lace bra kicks off what Australian Stage describes as 90 minutes of extraordinary fun in Menopause the Musical.
A sisterhood forms between the women, as they poke fun at their woeful hot flushes, wrinkles, memory loss, night sweats and chocolate binges.
The play, which debuted on stage in Orlando in 2001, comes to Costa Hall on 29 June for a show featuring hit tunes from the '60s, '70s and '80s.
The show's lyrics parody popular music from the baby boomer era with alternative titles like Stayin' Awake and Puff, My God I'm Draggin'.
The play came to New York City's Off-Broadway in 2002, logging 1500 performances before spreading to overseas theatres.
The longest-running scripted musical in Las Vegas history, the play toured Australia, Canada, Ireland, Israel, Italy, Malaysia, Mexico, New Zealand, Philippines, UK, South Africa and South Korea.
More than 11 million people in 350 cities have seen Menopause The Musical.
This Australian version features the acting talents of Elisa James as 'soap star', Nicole Wheeler as 'Gympie housewife', Shari Hall as 'professional woman' and Trish Dearness as 'Earth mother'.
The four actress have a laundry list of stage, music and TV credits in Australia and the USA to their names.
The show also features the creative talents of director-choreographer Maureen Bowra and musical director Samantha Paterson.