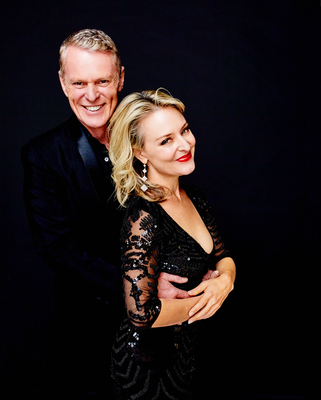 Stage and television veteran Michael Cormick will take audiences on swashbuckling voyage as he jams 14 Gilbert and Sullivan musicals into one show next week.
Cormick joins soprano Alison Jones, actor Chris McKenna and tenor Roy Best in Pirates to Pinfore at Geelong Performing Arts Centre's (GPAC) Playhouse next Wednesday and Thursday.
The fast and funny production features hit songs and highlights from The Mikado, HMS Pinafore, The Gondoliers, Pirates of Penzance, Iolanthe, Patience and more.
Cormick will return to The Playhouse stage again in April with singer-actress Rachael Beck to sing some of musical theatre's biggest hits as part of GPAC's Musical Mornings program.
The duo will sing classics from Chess, Les Miserables, Blood Brothers and Chicago, to name a few, with David Cameron on piano and guitar.
Geelong Performing Arts Centre's chief executive officer Joel McGuinness said the Musical Mornings concerts continued to prove very popular with audiences.
"The quality and range of productions that we present at the centre as part of our Musical Mornings series is really quite astounding – some of Australia's best and most-loved performers are part of the program," he said.
"Plus audiences really value being able to enjoy these concerts in the comfort of a theatre setting."