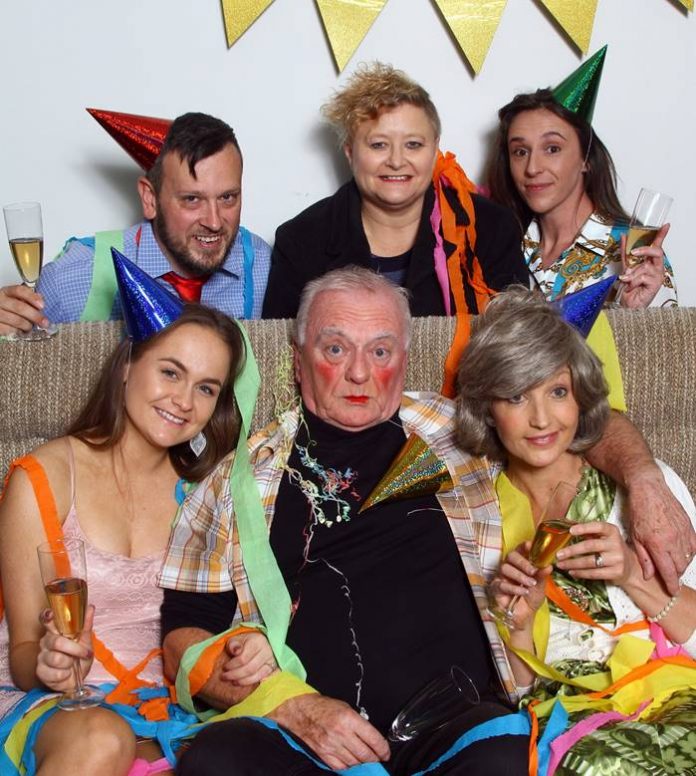 By Luke Voogt
Leopold TV actor Ian Rooney remembers his late father as he plays an elderly man who thinks he has exactly 111 minutes left to live.
The veteran actor stars as patriarch Ron Paterson in a new Queenscliff production of Australian play It's My Party (And I'll Die If I Want To).
"I see a bit of my father in Ron Patterson," he told the Indy.
"He's long gone but he was a bit of a bombastic person – it always had to be all about him."
Rooney channels his dad's personality as he plays the dying Ron in the "hilarious" play.
"I think I got a lot of comedic skills from dad, he was a very funny man in the good times," he said.
When doctors tell Ron he has three months to live he starts counting down to his final moments.
"Ron being a pedantic man has taken that to mean the literal minute," Rooney said.
Faced with his impending doom, Ron invites the kids around for sausage rolls, saladas and a bit of quality time.
As he attempts to tie up the loose ends of his life, the antics of his very dysfunctional family come to the fore.
Set in the early '90s, the action takes place on an evening in a typical Australian suburban lounge room.
Like Ron, Rooney's dad had genuine regrets about not spending enough time with his children, he said.
He poured his dad's traits and memories of him into the character, he said.
"I use what we call recalled emotion. I use his emotions, and sometimes what I would call a lack of emotions."
Rooney has appeared on iconic Aussie TV series like Blue Heelers and, more recently, The Blake Mysteries.
He played Cec Drury, a "second father" figure to principle character Doctor Lucien Blake, played by Craig McLachlan.
"Craig is the most wonderful human being," he said.
"Sometimes actors will just click and the chemistry is there, and we clicked from day one."
Rooney had found a similar sense of comradery among Queenscliffe Lighthouse Theatre Group in its latest show.
The group's actors were all "very competent" and had "embraced" relative newcomer to acting Stephanie Florence, he said.
A long-time Geelong resident, Rooney moved to Leopold in 2016.
"We're very glad we did – it's a really lovely sense of community here in Leopold and on the Bellarine," he said.
He originally agreed to join the play as "a favour" to friend and Queenscliffe Lighthouse Theatre Group president Ian Royce, he said.
"It just happened to coincide with me not having any professional work and I loved the script – it's absolutely hilarious."
It's My Party (and I'll Die If I Want To) shows at 360Q, Queenscliff, from 7 to 15 June.