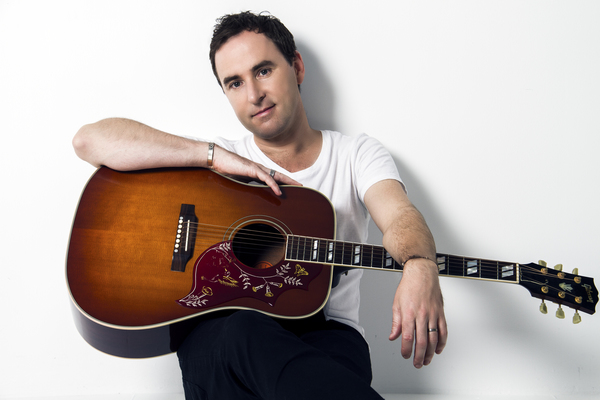 By Natalee Kerr
Damien Leith has come a long way since winning Australian Idol back in 2006.
The singer-songwriter has toured the nation and played for more than half a million people.
He's had platinum-selling albums and been nominated for multiple awards including Arias and Golden Guitars.
But for the Irish-born singer there was still a desire to take his music "to the next level".
That next level was to bring a string quartet on the road for a new tour, which includes a visit to Geelong later this month.
"It's unlike anything I've done before. I've never actually performed solely with strings," Leith said.
The 43-year-old has "always" been drawn to the strings sound, with this tour idea on his mind for a "very long time".
"Being able to showcase my music through a new way is really exciting," he said.
"I think my music lends itself really well to a string quartet sound."
Leith is joined on stage by six long-time band members for what he thinks is "one of the best tours" he's ever done.
He said concert-goers can expect hits from his nine albums along with a collection of well-known songs and original compositions.
"There will be a handful of new songs from my album that is to come out later this year."
"It will be the first time those songs have been heard outside of the studio."
Apart from being a multi-talented artist, Leith has made his mark as an author, radio host and TV personality – all of which he "never imagined would happen".
"The way my career has evolved over time has been crazy."
Despite singing to crowds across the nation, Leith said Geelong is one of his "favourite" places to perform.
"I absolutely love playing at Geelong," he said.
"The crowd is always super interactive and like to get involved – which is right up my alley.
"They are a great audience to have a chat with, crack some jokes and have some laughs."
But what does Damien Leith do exactly before he greets his audience?
"My new pre-show ritual has just been to relax," he said.
"I used to have heaps of rituals and superstitions – I even had a lucky coin that I would keep in pocket every time I performed.
"But nowadays I try to stress less, stop overthinking and be as calm as possible."
The Best of Damien Leith with String Quartet tour will hit Geelong Performing Arts Centre on 27 April.