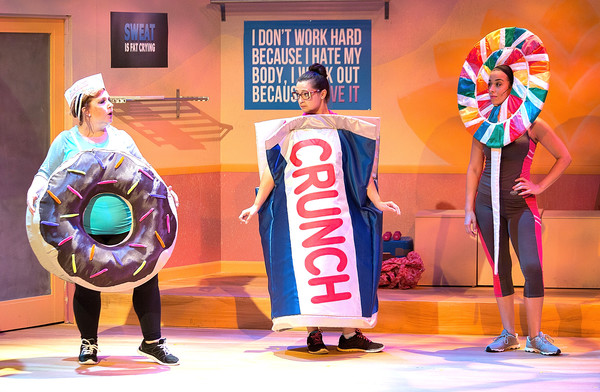 By Natalee Kerr
A "light-hearted" musical exploring four women's struggles with diets, exercise, friendship, love, life and sex will stop at Geelong next month.
Following its international success, American musical Waist Watchers has now embarked on its first Australian tour.
Actress Paula Williams plays Cindy in the Australian production, a "lazy" character that turns to the gym after a recent divorce.
"The characters are all at different points in their lives and hitting the gym for different reasons," she said.
"Cindy has a lot of moments where she's like, 'Do I really have to do this?' I can definitely identify with her."
Exploring themes of body image, relationships and self-esteem, Williams said the storyline pokes fun at a number of familiar obsessions that "everyone can relate to".
"It has a laugh at topics that generally tend to get people down in this day and age," she said.
Set in a gym environment, Williams said the musical had been "adapted" specifically to the Australian culture.
"Australian's have a far more dry sense of humour and we've nailed that on the head with this show," she said.
"We've had ladies come up us after quoting our songs and dialog back to us, people just really get it."
The Melbourne-based cast began rehearsals last June before kicking off the national tour the following month.
"Remarkably we all live in Melbourne but none of us ever crossed paths before this show," Williams said.
"We've only known each other for a short amount of time but we get along like a house on fire. I definitely think the topic of the show really allowed us to bond like we have."
Singing and dancing since she was eight-years-old, Williams said her first professional stint was working alongside iconic children's TV character Humphrey B Bear.
"I grew up somehow knowing performing is what I'm supposed to do," she said.
"My mum was forced to put me in dancing classes because I was nuts. I'd always be asking 'when's the next concert? When can I get back on stage?', so it's crazy now to be doing this as a living."
Waist Watchers plays Drysdale's Potato Shed on 7 September.