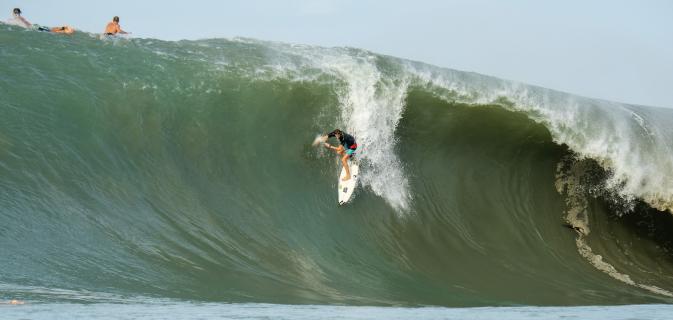 Ash Bolt
The Easter long weekend will see the return of the Bells Beach Surf Film Festival.
The 11th edition of the annual festival will coincide with the Rip Curl Pro and run across Saturday, April 16 and Sunday, April 17.
Starting in 2010, the festival has grown to become the longest running surf film festival in Australia and brings the world's best surf films to Torquay every summer.
This year the festival will present seven local and international surf films over two nights at the Australian National Surfing Museum in Torquay.
Highlights at this year's festival include a special screening of Lost Track New Zealand on opening night.
The film takes the audience on the journey of a lifetime through the remote wilderness of New Zealand as surfer Torren Martyn and filmmaker Ishka Folkwell embark on a three month motorcycle adventure into the depths of the long white cloud.
In this film, produced by needessentials, filmmaker Ishka captures Martyn's timeless surfing against the backdrop of one of the most beautiful landscapes on earth.
Bells Beach Surf Film Festival director John Foss said he was delighted with the films screening at this year's festival.
"After two years we are stoked to bring the best surf films in the world in Torquay.
"Lost Track New Zealand is a beautiful exploration of New Zealand while needessentials have also provided us with a selection of exciting short films to screen on the night.
"Sunday night we have the big wave surf film Over the Edge by Andrew Kaineder which takes us on an around the world journey to find crazy big waves.
"Finally we have some great shorts and a special screening of Tom Curren's Mexican surf film Free Scrubber which has incredible surfing from one of the world's all-time greats."
Other films to screen include Shaper by Apollo Bay filmmaker Jackson Hayat and Maybe One Day by Danish photographer Angelina Owino.
Details: bellsbeachsurffilmfestival.com