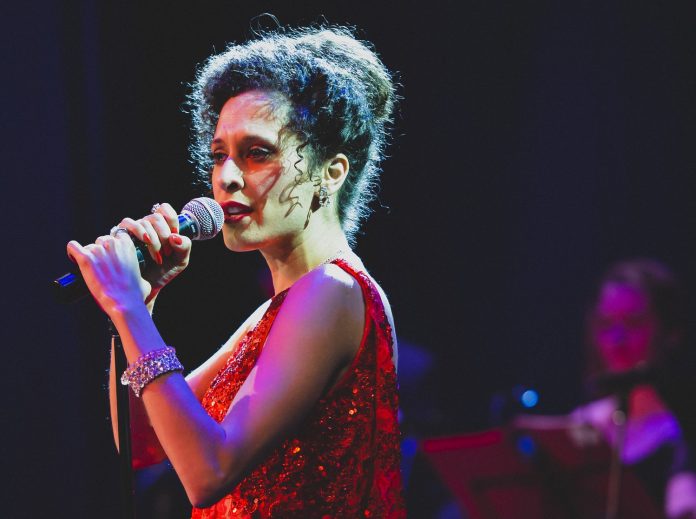 By Natalee Kerr
Local audiences will be able to enter the world one of music's "most captivating icons" when a long-running tribute show heads to Geelong for the first time.
Melbourne-based singer Danielle Matthews has been taking on Shirley Bassey's greatest hits, hidden treasures and most intimate stories for the past six years.
"It's exciting every time I do it. The depths of her music, the lyrics, the arrangements – I love everything about it," the 35-year-old said.
"There are not a lot of people that can actually sing her music, but for whatever reason her music just flies with my voice."
Bassey, who began her career in the mid-1950s, was best known for her "big voice" that recorded the theme songs to three James Bond films.
Matthews was first "captivated" by the glamorous diva from a young age and tried to "emulate her sound", she said.
"I've been singing her songs for a long time," she said.
"When I was little I'd prance around my lounge room and say to my mum 'I sound like Shirley Bassey','"
Matthews then cut her musical teeth singing in her primary school choir.
"I remember my music teacher told me, 'You're going to be professional singer'. From then it pretty much became what I did," she said.
The former Victorian College of the Arts graduate decided to take on the one-woman show in 2014 in a bid celebrate the life and legacy of her idol.
"I don't get nervous for a lot of things, but with this show there's always a slight feeling of nervousness," Matthews said.
"Every time when I get to the end it's like I've run a marathon. It's not even just vocally – to tell a lifetime story is a rollercoaster of emotion… I'm wearing heart on my sleeve."
Her "favourite" part of the show was seeing people "immediately become involved and captivated" by Bassey's music.
"There are moments when people clap before I even start singing," she said.
"I've never seen anything like it – the connection people have to her music is just unbelievable."
But Matthews was most excited about sharing the tales behind the diva.
"I think if you're going to sing someone's work you need to pay that respect – make sure you get the stories and intention right," she said.
"I wanted to share with the interesting things about her as a person, beyond just being a star.
"I hope the audience go away feeling like they know both her and I a lot more."
The Songs of Shirley Bassey comes to Geelong Arts Centre on 30 and 31 October.