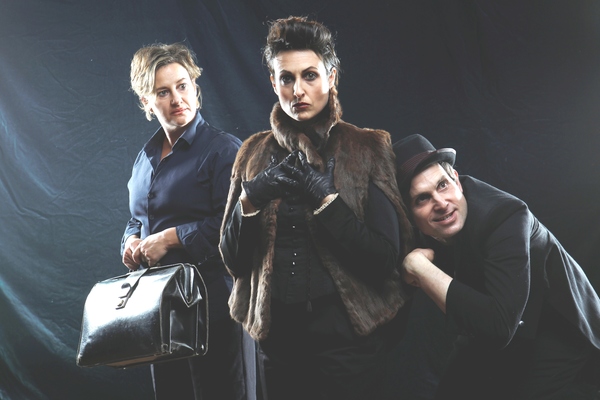 By Natalee Kerr
A "unique" production incorporating three theatrical styles plays Geelong this month.
Australian physical theatre group Company 13's The Hunter. The Hunted features themes about love, loyalty and obsession.
The hour-long show blends gothic melodrama with "Dadaist stupidity" and confessional realism, according to promoters.
They described the result was "Frankenstein meets Downton Abbey".
Director James Pratt said the show was "perfect fodder" for a gothic melodrama, mixing dark humour with a classic love story.
"The central story in this work is really about the battle between the rational and the intuitive, played out in a love triangle," he said.
"I really enjoy mixing lots of play and fun with big dramatic stuff, and this show has all that."
The Hunter. The Hunted premiered in 2016 after Arts Victoria provided a "creative development" to inspire the production in 2012, the promoters said.
The show dived into a series of "universal themes designed to bring different generations together to discuss relationships and the anguish obsession can inflict", they said.
Company 13 formed in 2006 as a group of 13 theatre friends who received training under renowned director John Bolton.
The Melbourne-based group now comprises of four "devisors", musicians, performers and a director, who the promoters said were committed to creating work that celebrated the "messiness" of human lives.
The Hunter. The Hunted will be at Drysdale's Potato Shed on 16 August.