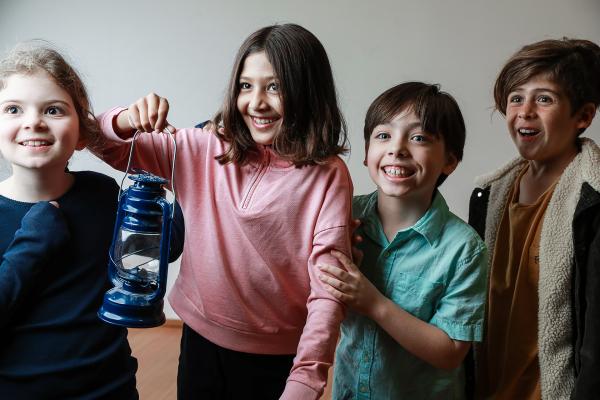 By Luke Voogt
Herne Hill acting teacher Kirsty Reilly has "watched a few stars go through" during decades in the biz, like Cate Blanchet, Sam Worthington and Toni Collette.
Reilly taught Collette at the National Institute of Dramatic Art's (NIDA) Sydney school years ago.
"She had so much talent, she didn't know where to put it," she reminisced.
"She was so expressive – she was almost bursting with energy. She came in like a dynamo – to train her to use that was really exciting."
Now Reilly hopes to help aspiring Geelong actors develop their skills and, perhaps, uncover a few future Hollywood heartthrobs.
"Obviously it will be wonderful if we can inspire the next generation of stars," she said.
"But the skills that kids learn as actors are really important in other parts of their lives as well."
Reilly is involved in NIDA's drama classes for various age groups at Geelong Arts Centre beginning later this month.
"The workshops are aimed at young people and really inspiring them and immersing them in the craft of acting – whether that's their acting in front of camera, their voice, their movement or their script work," she said.
Reilly said the classes would help children develop their creativity, adaptability and communication skills, along with building their confidence.
These skills would be handy in the professional and corporate worlds too, she said.
Reilly, a NIDA graduate, has worked more than 30 years' nationally and internationally as a teacher, theatre director, choreographer and performer.
She moved from Sydney to Geelong in 2000 to begin a family, she said.
"I wanted to raise [my children] in a more half-country half-city kind of feel rather than the big smoke in Sydney."
Reilly was thrilled to return to face-to-face classes and to bring the NIDA program to Geelong.
"It's the first time they've run the open program in Geelong," she said.
"It's been a really difficult time – it's amazing what you can accomplish on Zoom but it doesn't compare to the energy of live classes.
"Thank goodness we can now run it in this space with people creating stories."
Reilly admitted the return of COVID-19 cases in Victoria and tightened restrictions could make teaching a little bit more difficult.
"It is quite tricky to do it in a mask," she said.
"It does have its challenges – when you can't see if someone is smiling or frowning – but you just find ways to work around that.
"Theatre is about communication and working together."
Geelong Arts Centre chief executive and recent NIDA graduate in cultural leadership, Joel McGuinness, welcomed the classes as a new pathway for local junior actors.
"It is vital that emerging [performers] are able to hone their skills across a range of disciplines, from dance to drama, and find pathways to the creative industries," he said.
"I personally grew up in regional Australia and, through arts education at an early age, began my journey to professional practice [and] a lifetime in the industry."
Details: open.nida.edu.au