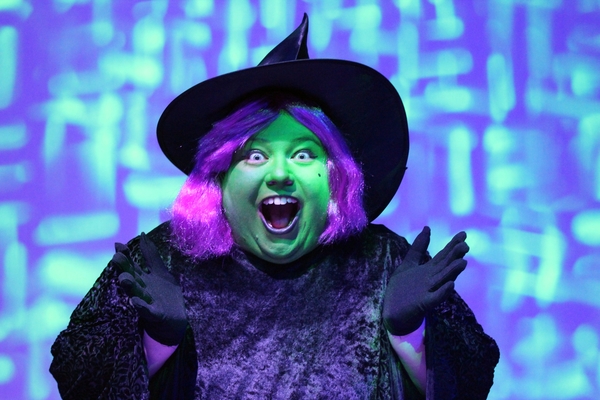 By Luke Voogt
Three silly fairies save green-faced witch Doris from her path to wickedness in a school holiday extravaganza coming to Drysdale next week.
The kids' show was a "reverse" of the popular stage show Wicked, explained Susana Nicholls, who plays a fairy named Blossom.
"We're doing a story about Doris becoming a good witch rather than a bad witch," she said.
Fractured Fairytale follows the efforts of Blossom, Pip and Twink to celebrate Doris's birthday.
Doris has been good since she mended her ways and everyone is living happily ever after… until the fairies decide to throw a surprise party.
But when Doris thinks the big party is for someone else mayhem ensues in fairyland. How will the fairies save the day?
The show involved heaps of audience interaction, with three or four children at a time helping with onstage "chores", Nicholls said.
"As blossom I'll be asking them to help with my garden. They get onstage and dance with us too."
The chance to be onstage often provoked noisy reactions from kids in previous shows, she said.
"You should hear them when they yell! Sometimes they yell so much you can't hear yourself talking."
The long-time actor has performed children's shows with local group Theatre 3Triple2 for more than a decade.
"I enjoy doing pantomimes more than doing the adult shows," she said.
"We go silly on stage. It's a lot of fun to entertain the kids – it brings out all the fun of being a child again.
"I just love the reaction from the children and how they enjoy themselves."
Kerrie Reynolds wrote Fractured Fairytale, which features the acting talents of Jennifer Brown as Doris, Bec Harland as Twink and Bek Fewkes as Pip.
Braedy-Jayne Richard directs the show, which runs 10.30am and 1.30pm at the Potato Shed from Tuesday 9 July to Friday 12 July.
The company's trademark use of humour, colourful characters, music and audience participation have made them a popular fixture on the school holiday calendars of many families.