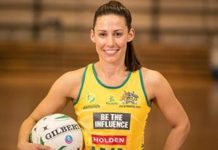 GEELONG athletes have finished Glasgow's Commonwealth Games with two gold and a pair of bronze medals. Netballers Madison Robinson and Tegan Caldwell won gold when...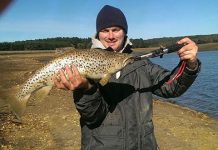 The icy conditions at Lake Bostock around daybreak on Saturday must have been a shock to Daniel Baker when he went fishing for the...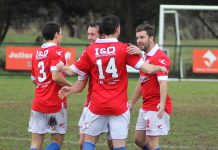 By Josip Zilic North Geelong Warriors face an unpredictable Sunshine in National Premier League on Saturday. Sunshine has forged a reputation for catching teams off guard,...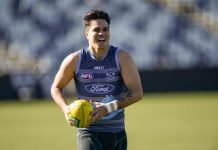 By JOHN VAN KLAVEREN THE sideshow of Steve Johnson's shock citing by the match review panel won't derail Geelong's preparations for its "biggest game of...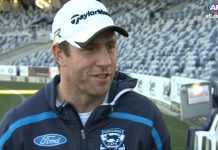 CATS star Steve Johnson and Bomber Brendon Goddard have shown off their golf skills on the hallowed turf of Geelong's Simonds Stadium. Click here to...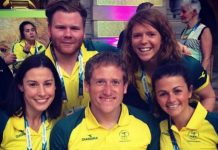 Geelong has two Commonwealth Games Gold medalists as Madison Robinson and Tegan Caldwell played key roles in the Diamonds win in Glasgow. The Diamonds defeated...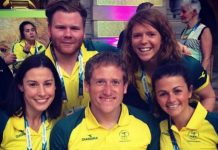 By JOHN VAN KLAVEREN GEELONG athletes at the Commonwealth Games in Glasgow have enjoyed mixed fortunes. Netballers Tegan Caldwell and Madison Robinson are part of an...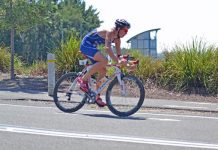 By JOHN VAN KLAVEREN GEELONG triathlete Jack Van Stekelenburg has made his first Australian representative team, selected to compete at a Youth Olympics in Nanjing,...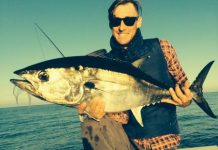 James Arkinstall and Andy Congram ventured down to Port Fairy recently after hearing numerous accounts of school-sized tuna on the bite. The pair decided to...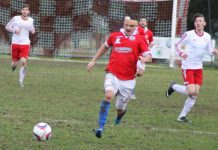 By Josip Zilic North Geelong Warriors faces a tough task when it travels to take on Bendigo in National Premier League's first division this Saturday. Bendigo...
By JOHN VAN KLAVEREN BEING an enigma wrapped in a mystery suits Geelong coach Chris Scott just fine. With many pundits downplaying Geelong's premiership chances, Scott...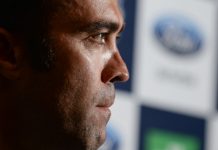 Geelong coach Chris Scott would prefer free agency to be scrapped but recognises it is the system his club must abide by. Scott said free...