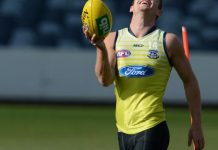 By JOHN VAN KLAVEREN IMITATION is the sincerest form of flattery, the adage says, so the Cats must be flattered to be playing Essendon in...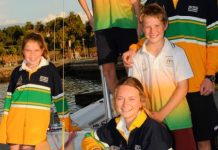 By MICHELLE HERBISON EUROPE'S North Sea might present different conditions to Corio Bay when a group of young Geelong sailors compete in a Cadet International...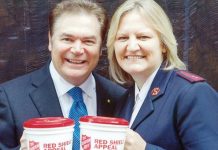 THE Cats' number-one ticket holder is helping urge Geelong residents to support The Salvation Army's annual appeal. Daryl Somers has added his star power to...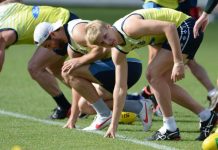 By JOHN VAN KLAVEREN ENJOYING an unbeaten record while playing a swag of youngsters has put Geelong in a luxurious position for the second half...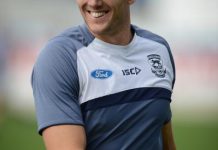 By JOHN VAN KLAVEREN CATS coach Chris Scott is backing in his young guns against Sydney's hardened premiership players in Friday night's game of the...
By NOEL MURPHY POLICING drug use in the AFL is probably futile, according to a Geelong academic. Deakin University law lecturer Martin Hardie also believes existing...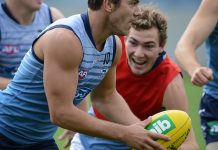 Speedy Geelong midfielder Travis Varcoe had surgery on his troublesome shoulder today. Cats coach Chris Scott rued the shoulder injury that cut down Varcoe in...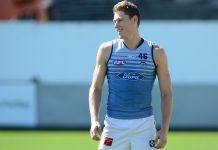 Geelong coach Chris Scott says he is still impressed with the improvement in young ruck weapon, Mark Blicavs. "We couldn't be happier really. If we're...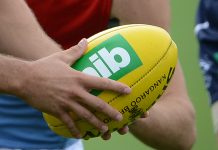 A new commission will oversee "community-based" football in the Barwon region, the AFL has announced. The nine-member AFL Barwon Region Commission would be one of...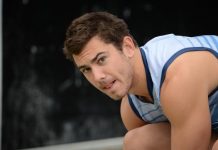 By JOHN VAN KLAVEREN GEELONG could easily have been in Carlton's position and fighting for its first win, Cats coach Chris Scott has conceded. "We're not...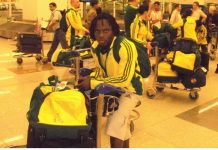 By JOHN VAN KLAVEREN THE case of Geelong weightlifter Daniel Koum appears headed for an international Court of Arbitration for Sport (CAS). Mr Koum was alleged...
TORQUAY surfwear giant Quiksilver has posted nine per cent revenue losses in its regional breakdown of quarterly earnings, according to a report released last...