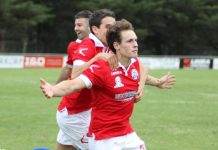 By Josip Zilic A bending Michael Boyar shot in the dying minutes has helped North Geelong Warriors to an important 2-1 victory over Bulleen Lions...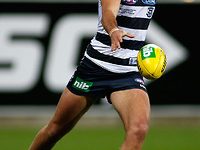 Geelong is still hopeful defender Andrew Mackie will be available for the Easter Monday blockbuster clash with Hawthorn. Cats' physio Mike Snelling said Mackie's hamstring...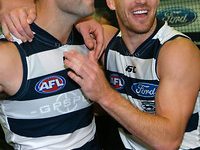 Reality checks were the order of the weekend's AFL games, with big margins abounding almost everywhere. The closest game was 23 points and Geelong did...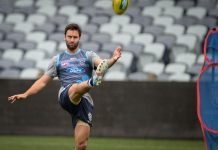 By JOHN VAN KLAVEREN CATS coach Chris Scott is hopes Saturday night's clash with the table-topping Eagles will reveal a bit more about where his...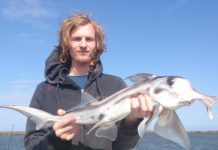 ANGLERS had luck fishing sheltered waters to escape the wind last weekend. Chris Pitman and Daniel Baden fished high up the Barwon River estuary where...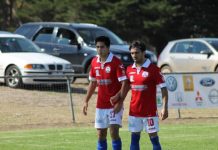 By JOSIP ZILIC NORTH Geelong's National Premier League season has new momentum after a 3-1 win away against Springvale White Eagles. The Warriors' early possession and...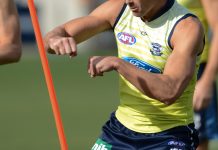 Veteran Cats defender Corey Enright is expected to be fit and available for the home night game against West Coast on Saturday. He trained with...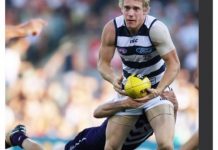 By John Van Klaveren It was a tale of two forwards that finally broke the deadlock between Geelong and Collingwood on Saturday night at the...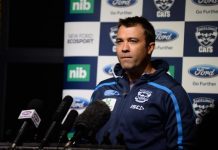 By JOHN VAN KLAVEREN COLLINGWOOD'S defensive pressure against Geelong in recent games will be a focus of the Cats' game plan for the Saturday night...
IDEAL conditions produced outstanding captures over the past week. John Mole and I spun the rocks just past Lorne where we caught any number of...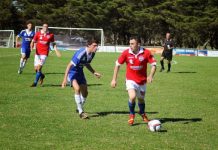 By JOSIP ZILIC BOX HILL United picked up a tough 1-0 victory over North Geelong Warriors in National Premier League football at Elcho Park on...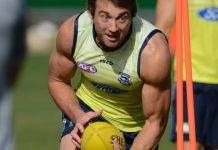 Geelong will give veteran defender Corey Enright up to the weekend to prove his fitness for the clash with Collingwood on Saturday night at...