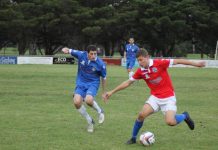 By Josip Zilic North Geelong suffered its second consecutive loss going when it went down to a down 2-3 to a determined Bendigo in Saturday's...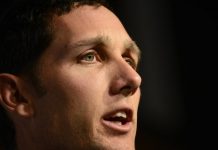 A daring run and gun game style almost brought Geelong undone for the second successive week, escaping with a five point win over a...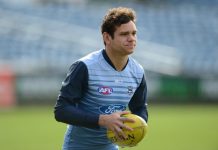 Geelong coach Chris Scott all but guaranteed power forward Tom Hawkins would not be hampered by the knee knock he received against Port Adelaide...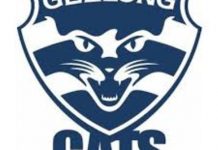 Chaos football beat control football at the Adelaide Oval as Geelong finally met its match this season against Port Adelaide. The ball pin-balled around in...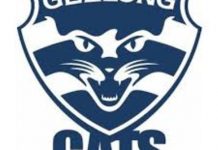 By John Van Klaveren THEY'RE a sad team at Hawthorn this week. Just when the Hawks thought they were in a position to finally "gain some...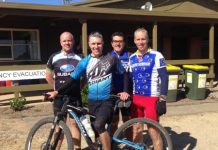 By NOEL MURPHY MAN versus electricity rarely has a happy outcome, as the scars on Brett Coleman can attest. The Geelong anaesthetist came to the pointy...
Easter's looking good for fishing around the Geelong area. Early-morning high tides for Corio Bay's inner-harbour should suit fishing for snapper or flathead at North...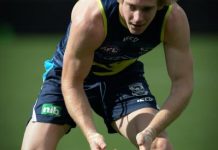 By JOHN VAN KLAVEREN Geelong coach Chris Scott certainly has a sense of occasion. This week he didn't brush off questions about the Easter Monday blockbuster...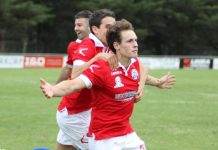 By Josip Zilic A bending Michael Boyar shot in the dying minutes has helped North Geelong Warriors to an important 2-1 victory over Bulleen Lions...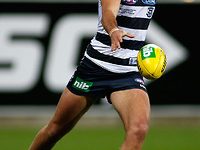 Geelong is still hopeful defender Andrew Mackie will be available for the Easter Monday blockbuster clash with Hawthorn. Cats' physio Mike Snelling said Mackie's hamstring...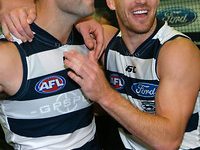 Reality checks were the order of the weekend's AFL games, with big margins abounding almost everywhere. The closest game was 23 points and Geelong did...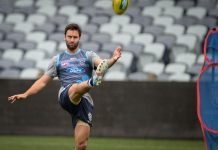 By JOHN VAN KLAVEREN CATS coach Chris Scott is hopes Saturday night's clash with the table-topping Eagles will reveal a bit more about where his...